When I saw this limited edition flavor by Betty Crocker I couldn't resist making these. I got the package and took them home to make. Package mixes are really easy. Generally all you need is stick butter, eggs and maybe some water. This recipe only called for the butter and eggs. Just make as directed on the package. You can't go wrong.
When I tried the cookies when they were done I loved the flavor. A very simple flavor of caramel in the cookies. It reminded me of homemade caramels. That's what the caramels in the cookies tasted like which is not your regular store bought caramels. I enjoyed this new flavor. It makes for a nice seasonal flavor for fall time.

Ingredients
Salted Caramel Cookie Mix
1 Stick Butter (softened, not melted)
1 Egg
Instructions
Heat oven to 350.
In medium mixing bowl, mix cookie mix, softened butter, and 1 egg.
Drop by a teaspoonful onto cookie sheet (2 inches apart) with a spoon or with a cookie scoop.
Back for 7-9 minutes. Be sure to watch the bottoms so they don't get too brown.
Cool cookies. Then try them out!
Here is a video of salted caramel cookies being made, baked and tried.
Products:
Fox Run Brands 2.75-Quart Stainless Steel Mixing Bowls (set of 2)

AirBake Natural Cookie Sheets, 16 x 14 in (Set of 2)

Nordic Ware Medium Cookie Dropper, Assorted Color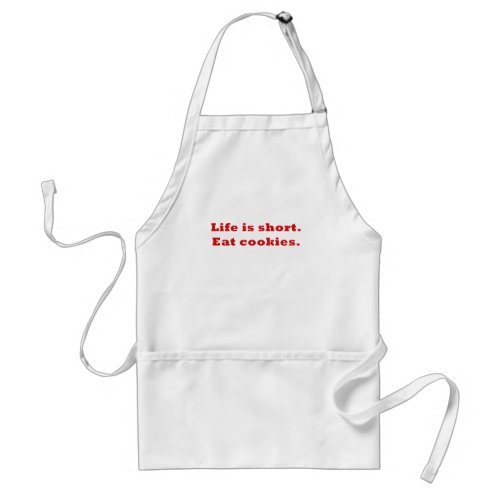 Life is Short Eat Cookies Adult Apron
Homemade Cookies Adult Apron
ABOUT THE AUTHOR