Omar Sharif's Lamb Fatta Recipe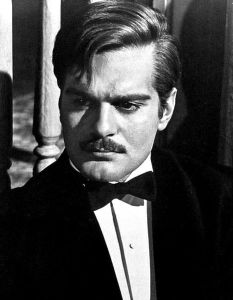 Omar Sharif was more than just  heartthrob actor. He adored food. He grew up loving food from his own country, Egypt, and when he moved to the United States fell in love with Italian food.
In 1968, he was quoted as saying:
'Cooking is the preparation, the preliminary, to the great ceremony of eating. And eating is one of the highest pleasures person can experience.' Probably mindful of his heartthrob reputation, he  then went onto say that food is a fabulous aphrodisiac 'particularly the hot foods – the curries of India and the many Mexican dishes'
This recipe is his favourite from his childhood in Egypt. His mother used to cook it regularly.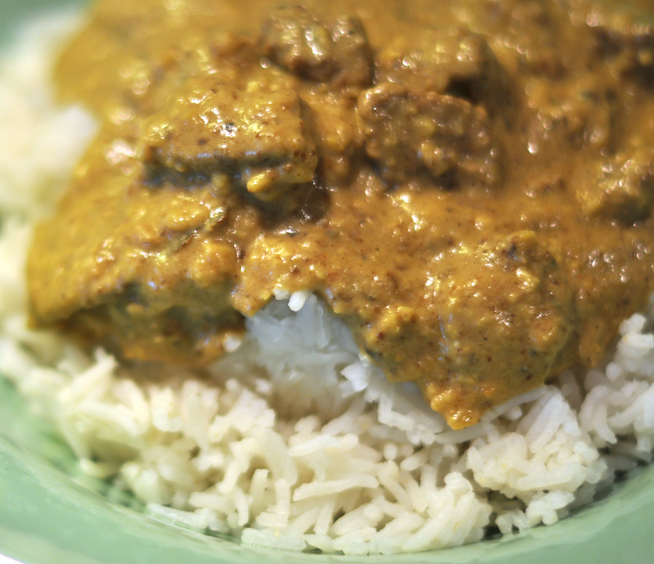 Ingredients
½ leg of lamb (with bone, about 4 lbs)
3½ cups water
1 small onion, peeled
1 stick cinnamon
½ teaspoon crushed cardamom seeds
1½ teaspoons salt
Freshly ground black pepper
½ cup butter
1 clove garlic, peeled
½ teaspoon dried mint
1 pint yoghurt
1 egg
4 slices white bread, crusts removed, toasted, cut into 1" cubes
1 cup long grain rice
3 tablespoons pine nuts, browned in butter
Instructions
Trim meat of excess fat. Cut into bite sized chunks.
Place in large pan with the bone, cover with water.
Add whole onion, cinnamon, cardamon and one teaspoon salt.
Bring to the boil, turn down the heat and simmer for 45 minutes.
Skim off any scum that forms.
Remove bone, spices and onion, reserving the meat and stock.
Heat the butter until residue forms in the pan. Discard the milky residue, reserve the clear butter.
Brown the lamb pieces in about a tablespoon of this clarified butter.
Season with salt and pepper.
Mix in the yoghurt and beaten egg.
Heat (but do not boil) and set aside.
Heat the whole garlic clove in the remainder of the butter with mint flakes.
Remove the garlic clove.
Add the garlic-flavoured butter and the yoghurt mixture to the lamb. Keepwarm but do not overheat.
Meanwhile, cook the rice in two and a half cups of the retained stock.
Put the toasted bread cubes in the bottom of a warmed serving dish or casserole.
Top with the hot rice.
Spoon the lamb mixture over.
Decorate with pine nuts and serve at once.
---