Thelma Furness: Wallis Simpson's rival for Edward's affections
The name of Wallis Simpson is well-known. The one time king to England, Edward VIII, famously gave up his throne for the sake of Mrs Simpson,choosing to marry her rather than remain sovereign. A lesser known name is that of Thelma Furness but without her presence in Edward's life,the abdication crisis, as it was known, might have never happened.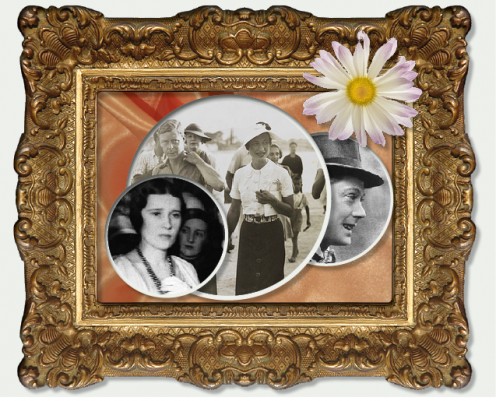 Thelma was, like Mrs Simpson, American. She was also married. What's more, she was also the mistress of Edward VIII, or the Prince of Wales as he was then. She was however, a member of his circle of aristocrats as she had married  Marmaduke Furness, 1st Viscount Furness in 1926.
To compound the coincidences between Thelma and Mrs Simpson, she too had been married before; Marmaduke was her second husband.
She met the Prince of Wales in the same year that she's married the viscount but their affair didn't start to flourish until a couple of years later. By 1930 the pair went to Africa on safari together leaving no-one in any doubt about the state of the relationship. Thereafter, they were seen as being a couple. Although Thelma, wasn't seen as being a threat to the throne in the way that Mrs Simpson was to become.
It was accepted amongst the aristocracy of the day that royal princes, even the king-to-be, should have affairs with married women, especially those who were wed to members of the aristocracy. They were considered safe. They had the 'breeding' to be discreet  and wouldn't jeopardise their own comfortable marriages.
In many cases, the husbands knew all about their wives affairs and condoned them. The husbands were often conducting their own affairs – in those days it was more likely that people would marry for wealth and / or position.
Thelma made her big mistake in January 1931. She had a woman friend, a fellow American, and she introduced her to the Prince of Wales. The friend was,of course, Wallis Simpson. The rest was, as they say, history.
In early 1934, Thelma went on vacation to the States to see her sister. It's said that Wallis asked her what her lover would do whilst she was away. Surely the Prince of Wales would miss her?
Thelma replied with affection 'You look after him for me,darling'.
The stage was set.
---
You might also like:
Thelma: The Prince of Wales' Other Mistress
---
ABOUT THE AUTHOR