Who was Abraham Zapruder?
Abraham Zapruder filmed a 26.6 second movie clip on a nineteen sixties 8mm camera. That piece of film has probably been analysed more than any other in the world – ever.
That is because it was the only live footage of the 1963 assassination of President John F. Kennedy.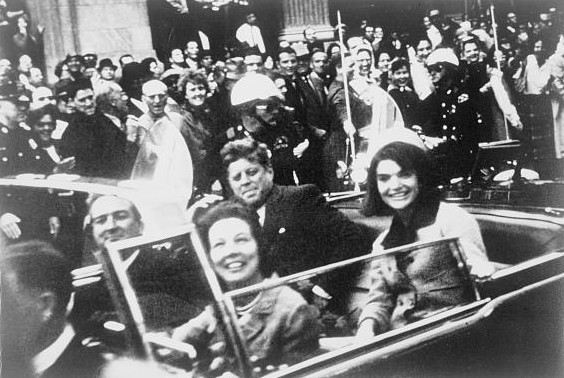 But who was the man who captured this tragedy on film?  Why was he there on that day and what happened to his short movie clip?
Zapruder was a Russian Jew. He was fifteen years old when his family emigrated to the United States in 1920, escaping the political situation in their homeland. The family settled in New York and young Abraham worked in an industry that was notorious for employing immigrants, the garment trade. Eventually, he founded his own clothing company.
His offices were located in Dallas – right opposite the book depository where Lee Harvey Oswald fired the shots that killed the president.
Abraham Zapruder was a Kennedy supporter. He had planned to film the motorcade but because the morning revealed grey and rainy weather, he decided that he would get a decent home movie. But someone at his place of work talked him into it, not that he needed much persuading because the weather had cleared. He wanted to film the historic Kennedy visit for his grandchildren.
When the shots were fired, fifty eight year old Zapruder had the presence of mind to keep his movie camera rolling. He was described as a quiet man, yet he was destined to create the most important piece of film of the twentieth century.
Did Zapruder profit from his home movie footage?

Zapruder almost immediately gave his film to the authorities. He insisted that it should only be used for furthering the investigation. It was reproduced by the secret service and Zapruder kept the original and one of the copies.
Two days after the assassination, he sold the right to Time magazine. He reportedly donated a portion of this to the family of Officer Tippet who was shot by Oswald about half an hour after the assassination of Kennedy.
Conspiracy theories
The Zapruder film wasn't only studied by the commission that studied the film. Everyone who has a conspiracy theory regarding Oswald and his guilt or innocence used the film as their 'evidence'.
See video
The video below has been enhanced but it has also been modified so that it runs more slowly than the original.
---
 ABOUT THE AUTHOR