Giving Candy to Strangers: Tips for Creating Abundance through Heart-Centered Sales
The terrific book by Stan Holden may turn your attitude on selling upside down, making it fun and uplifting along with rewarding.
We are pleased to present our brief interview with Mr. Holden here on Jaquo.  The book–and its author–are on tour through most of January.  Within this virtual tour courtesy of iRead Book Tours, you will find wide variety of reviews, articles and interviews with Mr. Holden.  Check out the schedule here at iRead Book Tours to learn more.
In case you missed our review, you can find it here.
The Interview
What part do emotions play into the process?
Generally speaking emotions play a big role. However, over time you can learn to control your emotions in a positive way. For instance, there were days when I had to draw cartoons when I wasn't in a particularly good mood—not exactly a great combination—but as a professional, I leaned tricks over the years to overcome that and get the job done. In the case of sales and building relationships, you always want to be upbeat and in a good mood. But, there are times when I am not in the best of spirits so I go out and give candy to strangers and it immediately puts me in a happy place. The point is that everyone has their own boundaries in terms of emotions. You need to know what yours are and how to manage them.
What are some of the mistakes you see being made in sales?
It's all about the close… No it's not! People are not a commodity… so don't turn them into a quota. They will see through that anyway. Another thing is… be yourself! My book is not a recipe for success but a menu that you can use to pick and choose what works for you. Many people in sales and business, in general, go about the business of their business without ever thinking about it. Bend the rules and throw out those pre-conceived ideas and do it differently, from the heart and with purpose.
What does the book say about Abundance and why?
Abundance may mean something different to everyone. Most people immediately think money… but abundance can come in many forms. If you are following your purpose and passion and using it to also help others… abundance will flow back to you in the form you need it—which may or may not include money. Abundance really comes down to living a joyful life… Notice I didn't say happy. Sure, everyone wants to be happy. But happiness is external and fleeting, whereas, joy comes from within and therefore lasts longer. It's the same with being motivated and inspired. Motivation will help you move towards abundance but inspiration will keep you there and others will be attracted to that.
Book Description for Giving Candy to Strangers:
Too many sales people are focused on the end result, the outcome—the close—and another notch on their gun! But, what if you approached "sales" from a heart-centered standpoint, with curiosity and playfulness, as though the world were your sandbox?
What if you created relationships for no other reason than to help others and make new friends? I know what you are saying, "How can it not be about results when it comes to business?"
The bottom line is important, but if you detach from this burden while you are creating relationships, you will find that the health of your bottomline will improve on its own!
Buy the book:  Amazon   Barnes & Noble   Book Depository   Chapters/Indigo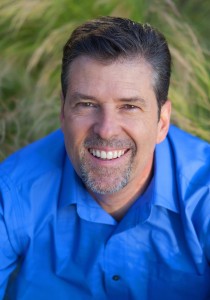 Author's Bio:
Stan Holden, owner of The LooneyBin Creative Studio, has created work for many Fortune 100 companies. As a protégé, he was first published in a national magazine during the 5th grade. A graduate of California University Long Beach, his screenplay, Rebel Without A Claus, has received a "recommend" by Disney and optioned for filming. He resides in Irvine, CA, with his wife, Reneé, and their two teenagers, Sara and William.
Connect with the author:   Website   Twitter   Facebook
ABOUT THE AUTHOR