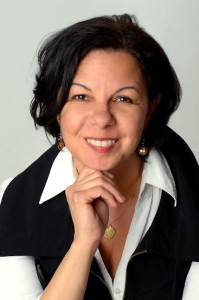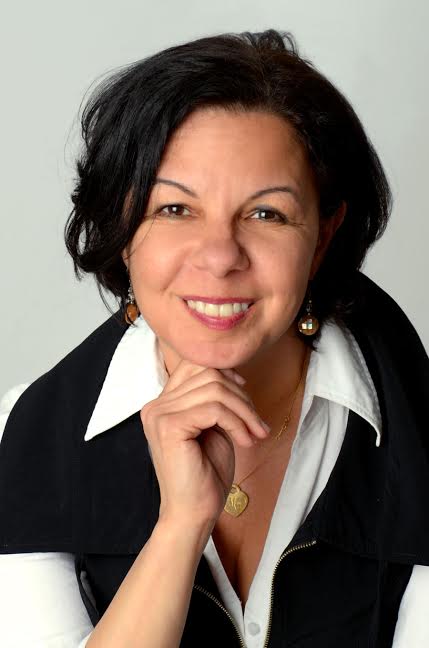 We are pleased to share our interview with Theresa Anzaldua, author of We Had A Job To Do.  She is just completing a virtual tour for the wonderful book.  Check out each of her stops here, at the tour host, iRead Book Tours.
We Had A Job To Do is a highly recommended.  As the years pass there are less and less of the veterans to tell us of the events of World War 2. Ms. Anzaldua's recounting reminds us not only how enormous it was, but also how personal.  You can read our review of her book here.
The Interview
You've picked a fascinating subject and made it so personal with the real people who have shared their memories. A view into the past after so many decades brings both the war and that era to life for your readers.​ ​
First, would you tell us a little about your background and when you decided to write?
Hi Merry, Thanks for your interest and your very thoughtful questions. I am delighted by your interest in the book.
I've enjoyed writing since I was a child. I decided to become a corporate lawyer partly because it's a job that requires a lot of writing, and I practiced law for about ten years. Then, I stayed home to raise my children. I got back to writing when my youngest child was in kindergarten, thanks to two generous-hearted women I know, who are now dear friends.
Some friends and I were having dinner, the conversation turned to how parents could afford to send their kids to their dream colleges, and I started to argue that parents, not teenagers, should take control of the situation and send their kids to schools that are in the family budget. There are lots of great local colleges and community colleges, etc. The next day my friend Ify called me and told me to write a magazine article about the topic. I explained that I had no connections with any magazines, so I couldn't get anything published. She called me again in a few days and asked if I had written the article yet, and of course I had not! She called yet again, said she had told her mother about me and that her mom was waiting for the article too! Finally, I wrote it, partly to get her to stop bugging me!
A couple of weeks later, I was volunteering in my daughter's kindergarten classroom and the other volunteer mom, Amanda, mentioned that she worked in public relations. I explained that I could help her out with any writing or editing that she might need. She told me to send her my resume and a writing sample. Thanks to my bossy friend, Ify, I had a magazine article to send to Amanda. Even though she barely knew me, Amanda took the time to send my work to a few magazines where she had contacts, and I got picked up by Seasons Magazines of Connecticut. I've been writing for them ever since — my daughter is in the fourth grade now. Isn't that some nice sisterhood in action?
Was your initial interest in the subject due to the fact that your father and other members of your family served?
Yes. My mother's service in particular was very interesting to me. My mother's family immigrated to the U.S. from Scotland just before the Depression, and my mother was born in the U.S., the second of eight children. When my grandfather lost his job, the family returned to Britain. They were living in England during the war, and their house was destroyed by German bombs one night — the family was all safe in a bomb shelter, but they never were able to live together as a family again. The kids were all taken in by distant relatives, and my grandmother would go from house to house to visit her kids. When my mom was old enough she enlisted in the U.S. Army as a WAC, and she enjoyed her service immensely. She really liked having a good job, a smart uniform (after being poor all of her life) and being a real American, or "Yank," as she used to say.
One of your maternal uncles was killed when serving in the army. Was this something that made you want to write about the lives of ordinary people whose lives were changed so much?
Yes. My Uncle Tommy was the baby of the family, and my mother and my aunt essentially raised him like he was their baby. They never got over his death. We always had his official Army photo with the American flag on display. He was a cute, Scottish boy who never grew old.
How did you come to interview your first veteran?
One Veterans' Day I pitched a story to my editor at Seasons Magazines, saying I'd like to interview a WWII veteran for the magazine's "Connecting With" column, which highlights seemingly ordinary folks who have done extraordinary things. I called a Seniors' Center and was put in touch with Mr. Edwin Holopainen. When I asked him what he did in the war, he said that he was a tail gunner on a heavy bomber and that his first mission was on March 10, 1945, over Tokyo. That happens to be one of the most famous missions in the history of modern warfare! I couldn't believe I could pick up the phone and talk to history.
Once started, did you specifically search for certain people, services, positions for the variety you included?
Yes. I wanted to make sure to give a modern take on the war, showing the contributions of women and minorities and giving the reader an idea of how far we've come as a country in being inclusive.
The veterans' stories are interspersed with fascinating facts such as those about the Douglas Plant, Glenn Miller and so on. It must have been so much fun to research. Was it difficult to decide what to include?
It was difficult to decide what to include, and I hope to write more about the war. I had seen the Glenn Miller biopic and never quite understood how he went from being a civilian big band leader to serving as a military big band leader, so I was eager to research that. My mother was stationed in France during her service, and she had been planning to attend that Christmas concert to which Miller was headed when he was killed. I agree that the Douglas plant was fascinating and it was also another way in which everyone worked together in the war effort.
It must have been so moving to speak with them, more so now at their advanced age. Was there a particular similarity among them that struck you?
I feel privileged beyond words to have met these veterans and relayed their stories. They are like a second family to me now. As for similarities, I'd have to say that they are all warm-hearted and generous, and, of course, they are all extremely patriotic.
Was there a favorite moment?
I have had many favorite moments — sitting in Mr. Cooke's living room and watching the Military Channel, sitting in Mr. Stewart's living room with his daughter and mine and talking about the Tuskegee Airmen while my thirteen-year-old son fell asleep on the sofa next to Mr. Stewart, planning my trip to Alabama for Veterans' Day with Mrs. Phelps and Mr. Burrus, and receiving lovely, touching thank-you notes from the veterans and their families.
Many of the veterans had hard lives in their childhood, thanks to the Great Depression. How do you think that upbringing engendered their attitude of 'we had a job to do?'
In some cases, the connection is obvious. Due to the Great Depression, Mrs. Phelps learned how to fix anything that broke on their farm, and Mrs. Crook went to nursing school because that was the only way she could attend college for free. But you ask about attitude, and I think you have an excellent point. Americans were extremely proud of the way our country pulled out of the Depression as war broke out overseas and FDR urged businesses to start manufacturing war equipment. I think that pride in country, that patriotism, made everyone want to see America win and made everyone want to be a part of the effort, veterans and civilians alike. Everyone I have spoken with has told me that everyone they knew contributed to the war effort. Virtually all Americans felt that they had a job to do to win the war.
Is it still vivid to them like a traumatic event can be?  Something that seems clear after all these years?
Thank you for asking this question because I think some people might be surprised by the answer. The traumas are absolutely vivid to them. Their minds have carried the images of their friends getting killed, atrocities committed by the enemy and other horrors of war for more than seventy years. They have nightmares still, and some are being treated for PTSD, which of course was not diagnosed until very recently. These veterans are still sacrificing for their country more than seventy years later.
Reading the book could be quite emotional. Did you find that you were moved by their stories?
I was moved by all of their stories, at the loss of innocence they endured at such young ages at the very least. Mr. Dunn's, Mr. Krom's and Mr. Vendola's stories were the hardest for me to write emotionally, but I was moved by all of the veterans I met.
What was the hardest part of writing this book?
The hardest part was keeping the historical facts basic and not pulling the reader into all of the debates and controversies that have revolved around nearly every aspect of the war for all these years. It's all fascinating, but I wanted this book to be a way for people to learn the basic facts of the war through the stories of these great people and then have the background to go ahead and delve into whatever aspects of the war they want to learn more about.
There are so many stories, it seems you could continue indefinitely. Was it difficult to stop with those you did?
It was difficult to plan when to stop, but then I found a natural stopping point once I had covered the basic facts of the war.
If you had to encapsulate the feelings and attitudes of the veterans you interviewed in one sentence,what would it be?
Someone who reviewed the book captured it better than I could: "Proud to be an American."
Did this book inspire paths for other books? What will be next for you?
In addition to another WWII book, I'd like to work on a similar type of book about Vietnam.
Do you have plans to interview more veterans and perhaps provide us a Part 2?
I'd like to interview more WWII veterans and civilians from the era and write a Part 2 that focuses more on life in the U.S. during the war. I already have several interviews completed and am still looking for people to interview!
The book makes me realise that WW2 changed the lives of so many Americans. This seems to be the case especially for US attitudes towards women and various minorities. Is this a subject you've considered writing about?
I am thinking about that as a theme, cast in a positive light. I would like to write another positive, patriotic book and focus on how we've improved upon the past. I think people are receptive to evenhanded accounts of practices and beliefs we've evolved away from as a country, and I therefore try to explain the negatives of our past without being shameful about them.
Thank you so much for taking the time to talk to us today, Theresa. We hope the tour and the book are a huge success.  It's an important work to help us remember our past and its heroes.
Book Description for We Had a Job to Do:
This heartfelt tribute to World War II veterans is history that reads like fiction.
Follow a soldier who fought in Patton's Third Army and who landed on Omaha Beach at 9 a.m. on D-Day; a female Army Air Forces nurse who made helping veterans her life's work; a fighter pilot who flew with the African-American unit known as the Tuskegee Airmen and who was on one of the teams that won the first Top Gun meet after the war; a guard in a top-secret intelligence base outside of Washington, D.C. where top German weapons scientists were interrogated; a female aircraft mechanic who served in the Navy and is still active in veterans affairs seventy years later; a gunner on a B-17 heavy bomber who was shot down and spent fourteen months in German prison camps; an airman in General Curtis LeMay's 20th Air Force, the unit that dropped the atomic bombs, and more.
Get to know some of the patriots who served in World War II.
Buy the book: Amazon
About The Author
The author is a graduate of the University of Michigan, Ann Arbor, B.A. (English Literature and Philosophy) and M.A. (Philosophy) and Harvard Law School, J.D. Her mother served in World War II in the U.S. Army, her father served in the U.S. Navy, her maternal uncle served in the war in the British Marines Commandos and fought in Normandy on D-Day, and another maternal uncle was killed in a training accident in Texas while serving in the U.S. Army. Her grandfather was wounded fighting for Britain in World War I.
Connect with the author

ABOUT THE AUTHOR