Book Review:  Term Limits, Vince Flynn's First Novel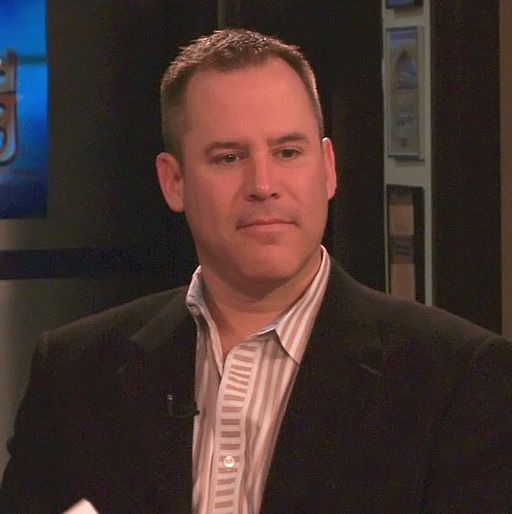 The late Vince Flynn was and is still a favorite author for me in the suspense thriller genre.  Each of his books has kept me up late reading or listening, wide awake from all the suspense and action in every book.
His series character, Mitch Rapp, sets the standard for a hero in political thrillers.  Each book seems so plausible at what could happen–at home and internationally, you wonder if  Mr. Flynn was writing with foreknowledge at times.
Besides the Mitch Rapp series, Mr. Flynn wrote one other book—his first published novel—called Term Limits.
In honor of his birthday, I wanted to review that book.
I was happily reading through Mitch's series before I realized there was a non-series novel.  Term Limits was published in October 2001.  As his first novel the process of getting it published was not a simple matter. After many rejection letters—about 60–Mr. Flynn finally self published the book.  It quickly went to #1 in his Twin Cities area, and he soon had a contract with Simon and Schuster.  This first novel made it to the New York Times bestseller list.  I am so glad.
A Review of Term Limits
Term Limits is a fantastic, exciting story.  Mr. Flynn is a master at combining politics with national security.  It surprised me to learn the first novel was published in October of 2001.  Many of the attitudes seem current, so much like we hear happening now.
While he took some criticism for the political aspect, I feel that no matter how you lean politically you will relate or be unsurprised at some of the actions of politicians in the tale.  I imagine most of us can relate to the dissatisfaction with the way our congress and senate conduct business these days.
The book includes several of the characters that are included in the Mitch Rapp series.  That made it even more interesting, to read about early days in their careers.
The Story
The suspense begins right off the bat with two influential senators and one congressman are killed within hours of each other.  A letter sent to the media states the reasons clearly.  If the government won't do its job, balance the budget, and behave responsibly, they will be replaced.
When politicians within the White House scoff at the demands, there is another death.  In each case the killers are careful not to kill anyone else.  Not even their security teams.
From there we go on a wild ride between the heads of the CIA, the FBI, the President's and his team.   They are all involved to find those responsible.  At the same time  some of the members of congress expect the president to make the demanded changes. Others don't.  All the while every senator and congressman is wondering who will be next.
Then the rules seem to change.  The killing escalates.
Only one man, Senator Michael O Rourke, thinks he may know who is responsible for the deaths and the demands.  The question is, will he tell?
It's a tightly woven story that kept me from doing much else while I listened to it!  I couldn't wait to see what would happen next, then when I finished it I wished I had more to go.  It was great in audio with very well done narration.  Either way, read it or listen to it.   It was fantastic.  I'm already looking forward to listening to it again.
 Reviews of Vince Flynn…
I've done reviews on a few other Vince Flynn books.   Click here to read about Extreme Measures and/or Pursuit of Honor.
Mr. Flynn's next book, and the beginning of the Mitch Rapp series.  If you enjoy suspense in the political arena, you won't want to miss this one!
ABOUT THE AUTHOR