Andy Royston marvels at the talent that continues to flow from the kids and grandkids of Robert Nesta Marley.
"His work didn't die with him; his legacy continues through his family. There is no end to Bob Marley's reign. He will always be part of the existing world. Times change, generations change, but Bob Marley stays with the world. His work lives on." Rita Marley – Interview, The Voice
When Bob Marley married Alpharita Constantia Anderson, better known as Rita Marley on February 10, 1966 things were so innocent. Bob had just turned twenty-one and Rita just nineteen. The day after the wedding Bob caught a plane to visit his mother in Delaware, determined to make enough money to bring his new wife there too. 
The couple would eventually produce three children together, while Bob adopted Rita's other three children from other relationships. Rita has six children in total, while Bob Marley has thirteen.
The Melody Makers
Bob and Rita Marley's children made their first steps into the recording world in 1979. The Melody Makers, with vocalist/guitarist Ziggy, vocalist/guitarist/drummerStephen, vocalist Cedella, and vocalist Sharon, recorded "Children Playing in the Streets".Bob had composed the song four years earlier for his children and wanted royalties from the single to go to the United Nations International Year of the Child.
It was only after their father's passing in 1981 that the group came into their own, developing a distinct and breezy pop reggae crossover sound, far removed from Bob Marley's own music.
Ziggy Marley
Proof that and his siblings were done with the inconsequential pop and flimsy lyrics and decided to get serious came with Conscious Party, the Melody Makers breakout album. Flowing roots rhythms with a spiritual/political message – a style that Ziggy took into his solo career. Wild and Free, a pro-cannabis album is a particular favorite.  Laid-back, militant, and organic, said David Jeffries of All Music Guide.
Stephen Marley
Although active as a singer during his time with Melody Makers, Stephen made his name initially behind the production desk, with remixes of Fugees and Bob Marley and the Wailers (his Chant Down Babylon attracting ire from purists not used to the hip hop vibe). Production work on Damien's 'Welcome To Jamrock pushed his own debut back to 2007 when the stunning Mind Control finally landed. With his skills as producer he was was adept at blending styles and personalities, with guest roles for guest singers, rappers, and toasters from wide afield.
All of Bob's children live in his shadow, but Stephen has never felt an overwhelming need to escape out from under it — it's etched in his soul, the ties of the past as integral to him as they were to his father. However, Stephen has continued to grow, adding new sounds and styles to his repertoire over the years. A conduit to the past and a bridge to the future, his music — like his father's — sounds timeless: reggae that embraces the world. Jo-Ann Greene
Julian Marley
Julian Marley was born and raised in London by his mother, Lucy Pounder, becoming involved in his brothers' production company in his teens. His music is more traditional and thoughtful than his brothers work, spiced up with roots and drum-and-bass touches. 
"From a small age music has been there in my life. It's just natural. And it is with the inspiration of the Most High that I create my songs." Julian Marley
Damien Marley
Damian Marley has been performing since he was a kid, and made his recording debut via Tuff Gong in 1996.  His mother was 1976 Miss World Cindy Breakspeare and one of Bob's most known about girlfriends, but Damien barely know his father, being just two years old when Bob died. 
Damian,  nicknamed "Jr. Gong" by his father, was a Grammy winner before he released his groundbreaking third album 'Welcome To Jamrock'. The title track was the song that made him a star – based on samples from an old Sly and Robbie hit for Ini Kamoze the lyrics centered around poverty, politics and crime in Jamaica. Back home it was perceived as negative, but was an international hit.
"'Jamrock' uses the icon of the inner city, of alienation, of despair, of prejudice, but of hope, of Jamaican identity, to remind us of the fire of frustration, the fire of creativity, the fire of warning to open up our eyes and look within to the life we are living. And still some of us don't want to hear and to look and say enough is enough.  Dr. Clinton Hutton, professor at the University of the West Indies
Ky-Mani Marley
Ky-Mani was born in Jamaica to Bob's then-girlfriend Anita Belnavis, a Caribbean table tennis champion, and raised in inner-city Miami. Ky-mani is an East African term meaning adventurous traveler, and as a man living up to his name, each album or travel, is an adventure. Ky-Mani's sound is a mixture of roots reggae overlaid with hip-hop, R&B and contemporary jazz.
Recommended :  Ky-Mani Marley  -Many More Roads
Meet The Grand Kids
Skip Marley
The 18 yr old son of Cedella, Bob's and Rita's eldest daughter, Skip is another Tuff gong success. Cry To Me, his debut single was written and arranged by Skip himself, and co-produced by Skip with Paul Fakhourie (Lauryn Hill, Stephen Marley, Damian Marley, Nas).
Daniel Bambaata Marley
Eldest of Ziggy's six kids, Bambaata's music is maturing nicely, having been a part of their father's touring party for as long as he can remember. He was also featured on the Ghetto Youths International compilation Set Up Shop, Vol. 1, along with tracks by Damian, Stephen and Julian Marley, as well as reggae veteran Wayne Marshall.
"It's not like I just grew up with reggae culture. When I came to Miami for school, I was in the cipher with all my friends rapping, but the root of my music, regardless of if it might sound a different way, is always reggae." Daniel Bambaata Marley – Rolling Stone Magazine

Jo Merca Marley
Stephen Marley's eldest son Joseph, known as Jo Mersa, released his debut EP, Comfortable, through Ghetto Youths International, having grown up around his fathers studio in Miami. With the likes of the Fugees and Busta Rhymes paid visits, which gives his music a distinctive dancehall/hip hop edge.
"It was a very magical thing, seeing those people come around to the house and how the whole work process would happen. I would come home and try to do homework, but I'd end up getting distracted and go peek in the studio. You would always want to run in and run out to see what was going on." Jo-Merca Marley
KJ Marley
Son of Ky-Mani, KJ grew up in Harlem Heights, out Fort Worth way in Florida. KJ dropped the First Blood mixtape back in 2012 under the Konfrontation Muzik imprint, and it was inevitable that he'd try his hand at the mic.

Biggz General
Marley Biggz (born Matthew Prendergast), is the son of Sharon Marley Prendergast,  the daughter of Rita Marley prior to Rita's marriage to reggae legend Bob Marley. When Rita and Bob wed, he adopted Sharon and raised her with his and Rita's family, which makes Biggz General the grandson of Bob. He's been sited by reggae fans as sounding like his granddad and his uncle Ziggy.

Zuri Marley
Zuri – Ziggy's daughter, is a student at The Clive Davis Institute Of Recorded Music Business at The Tisch School of The Arts, NYU. Not yet 20 she's destined to be the next Marley star in the firmament – being an all round creative and on the books of B'Uniqk Int Modeling and Talent Agency.

The Marley Brothers Live at Glastonbury 2007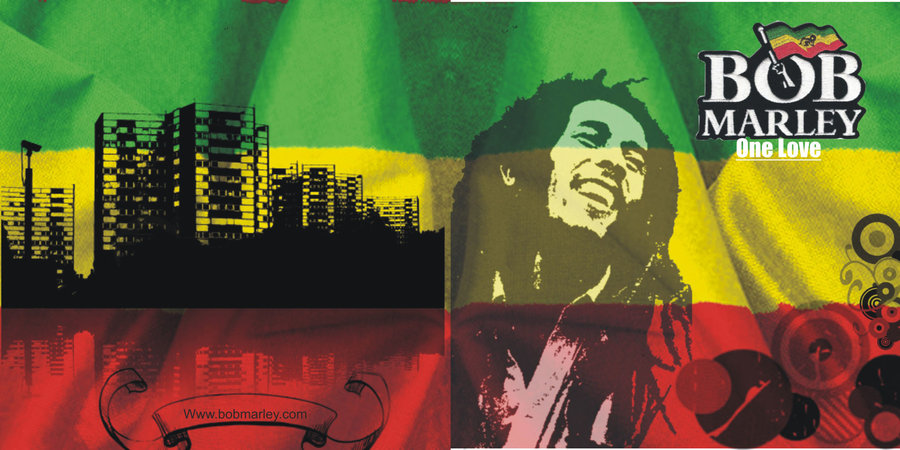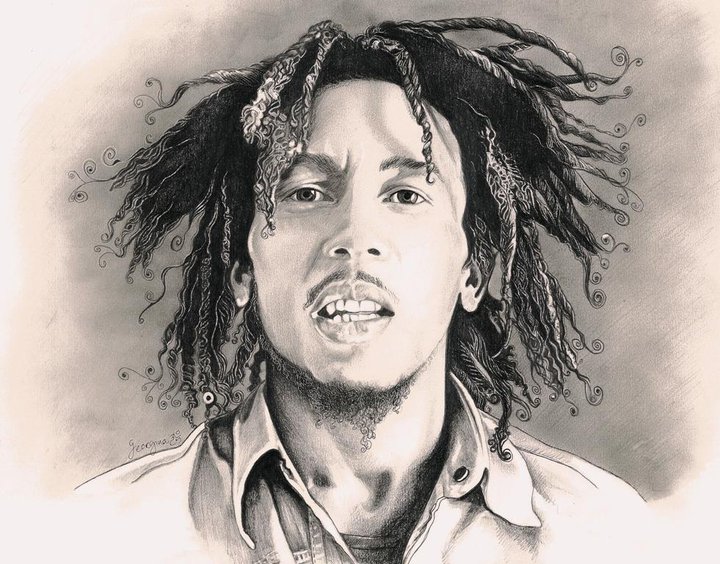 ABOUT THE AUTHOR