Then Sings My Soul: 150 of the Worlds Greatest Hymn Stories
Are you looking for a special gift for someone in your life? A mentor perhaps, a grandparent?
When I ran across this lovely book, I thought of half a dozen people who would cherish it.
It's a collection of 150 of our favorite hymns. What makes this book extra special is the history behind the hymns. Each one includes the story of how and when it was written.
So many of us grew up going to church, singing from the hymnals that were found in little boxes on the backs of the pews. Many of the songs come to mind as I remember.
Beautiful Savior, A Mighty Fortress is Our God…
Even if you didn't attend church it would be hard not to know some of the songs. Hymns like Amazing Grace, It is Well With My Soul, or How Great Thou Art have been played for decades. Remember the song All Creatures of our God and King? Did you know that was penned by Saint Francis of Assisi.
You'll Find Christmas Carols
If you've ever sung one of the classic hymns, the book will take you back. It's nice to read the words to the songs too, if like me, you don't remember them all.
It would make a great gift for a church member, secret sister, or a Bible study leader. Actually it would be a wonderful book for any Christian. But it's also perfect for someone who has grown up hearing the hymns of old. The histories make it fascinating. Many of the songs were written during difficult times, but still speak of remaining strong in faith.
It's available in leather, but the copies I got for gifts were paperback.  It's a pretty book in paperback, with the edges looking torn.  It was such a nice edition, and one that is sure to be enjoyed.
A Rich History to Remember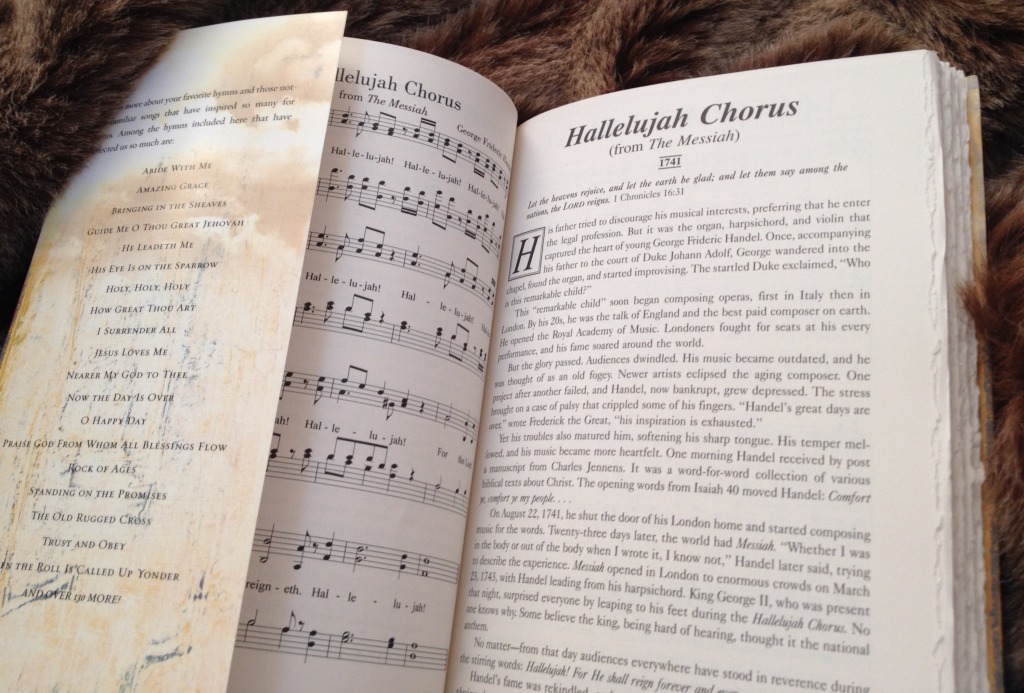 ABOUT THE AUTHOR