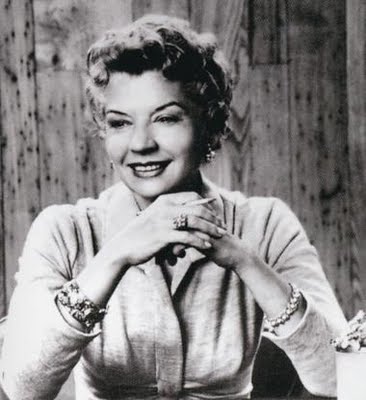 You may not be familiar with the name of Brownie Wise but I imagine that you know about her products – and the sales method she devised.
You see, it was Brownie who developed the Tupperware party.
She started her career as a secretary for a company called Stanley Home Products and sold their goods at home as a sideline. But when she discovered the Tupperware products, she dropped them to concentrate on these new bowls and containers that were considered revolutionary at the time.
The inventor of Tupperware, a man called (unsurprisingly) Earl Tupper realised that this solo woman, who had recently relocated to Florida, was selling more of his product that major stores. How could that be? Brownie's explanation was simple:
"You can't beat people over the head and force them to buy. Plan a party that will give everyone a good time and will permit participant to make a new friend or two. Demonstrate your products … show the merits of Tupperware.When you do a good job with this, you won't have to twist any arms. Party participants will buy without any urging."
Earl Tupper realised that she was right and that her method worked. By 1951 no stores were allowed to sell Tupperware, it could only be purchased through the party system. In creating the 'party' method of selling, Brownie Wise had created social networking. Earl Tupper put her in charge of sales for the entire company.
Why were Tupperware parties so successful?

In the early nineteen fifties, women in the United States were at a disadvantage when compared to women in other countries. They were expected to be home-makers. Certainly,they had been used as a workforce during the Second World War but after that,they were basically told to go back to looking after the home, the housekeeping, the husband and the kids.
The Tupperware party was a way for women to work and achieve a modicum of independence from their humdrum domestic lives. It was a job they could do when they were pregnant, for example,or when they had young children. And the idea of the Tupperware party was capitalising on the skills that the good 1950s housewife was supposed to have – entertaining and making others feel comfortable. The products themselves were in her comfort zone – useful products for the home.

Of course, they were also successful because the Tupperware hostess would be using the fact that her friends and neighbours wouldn't want to lose face in front of others. They too must have this latest development in household products; it made them feel like better home makers who were doing the best for their families. It couldn't fail.
The invention of Tupperware
Plastics were not common in households before the development of Tupper's products. He was a trained chemist who had noted that the oil refining industry had a waste product called polyethylene. From this worthless product, he developed something that it would be hard to imagine life without these days.
Yet had Brownie Wise not developed the idea of Tupperware parties, the public's use of plastics might have never happened.
 ABOUT THE AUTHOR