The love life of the eleventh Duke of Marlborough.
The eleventh Duke of Marlborough died on October 16th, 2014. The chances are that few people – apart from his family and friends – noticed it in the news. I mean after all, wasn't he just some boring English aristocrat? Well, I suppose the answer is yes, but his life – and his love life – was really quite fascinating.
The story of his life – and his marriages – is full of names you'll recognise – we have Onassis, Peron, Spencer, Churchill, Vanderbilt ….. plus there were lots of royal connections too.
The actual name of the duke was John Spencer-Churchill. There are two familiar names – he was related to both Winston Churchill and Diana Spencer. But in fact, he was more 'highly born' than they were. And his maternal grandmother was Consuelo Vanderbilt from the famous American family.
When he was a young man, the duke was considered as an eligible bachelor and many people thought that he would marry Princess Margaret or, believe it or not, her older sister  – now Queen Elizabeth II.
Wife number one. Susan Hornby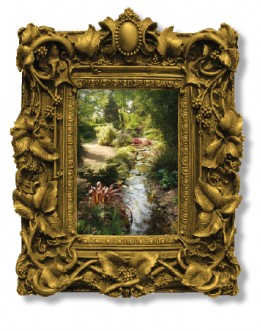 Conventionally, the duke's first wife was English. Susan Hornby was from a 'suitable' family – they were wealthy and aristocratic. When they married, the guest included the then-queen, Princess Margaret and Winston Churchill. It was proclaimed as the society wedding of the year.
The couple were married for ten years. They had three children – the first died in infancy but they also had a healthy son and daughter. Susan had an affair with a stockbroker so John divorced her in 1961. Their surviving son, Charles James (known always as Jamie) was the heir and his story is also fascinating as you'll see below.
Susan remarried a man who was younger than she was.  They divorced and she married again. How the other half lives!
Wife number two: Athina Onassis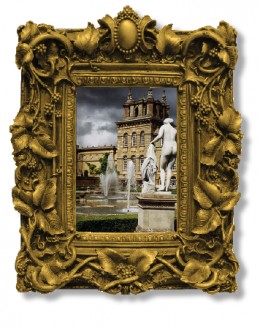 John remarried shortly after he and Susan were divorced. Athina was the ex-wife of Aristotle Onassis, the Greek shipping tycoon. Athina haddivorved Onassis because of his continuing relationship with the singer Maria Callas, plus a brief affair with Eva Peron.
The duke gained two Onassis step children from this marriage, Christina and Alexandros.
The marriage ended after two years, not because of the duke being unfaithful but because Athina embarked upon an affair with her Greek brother-in-law. This story involves suspected murder.
Athina's sister, Eugenie, had also married a shipping tycoon, Stavros Niarchos who was Onassis' great rival in business. Eugenie died of a supposed self-inflicted overdose. Was it really self-inflicted? The authorities didn't think so as Niarchos went on trial for murdering his wife. One reason for this was because there were fresh marks and bruises on her body that were discovered at the post mortem.
But these injuries were explained by Niarchos. He said that he had been trying to revive his unconscious wife and must have been a little rough. He was acquitted. But it's curious to note that Eugenie had died in Paris and Athina too died in the same city when she too supposedly took an overdose.
Her daughter Christina was certain that it was no accident.
Wife number three: Rosita Douglas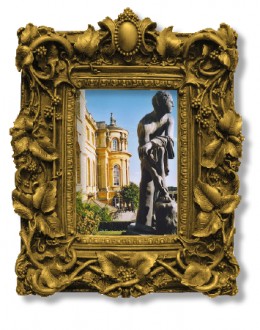 Moving on from Athina, the duke became even more international. His third wife was Swedish, although she had been born in Spain. She had Scottish ancestors and her mother was from Prussia.
The duke and Athina had no children together but Rosita was different. However, she repeated what first wife Susan had done – she had a son who didn't survive, and then another son and a daughter.
It was almost a vase of third time lucky because this marriage was to continue for thirty five years although they lived apart in the latter years.
The media speculated that the duke wanted to divorce Rosita so that he could marry his mistress. Even though the duke was in his eighties by this time, the media seemed to be correct.
Wife number four: Lily Mahtani
She was fifty years old when she married the duke – he was eighty two. They were married just a short time after the duke had received his final divorce papers so it seems that the media speculation had been correct. This had more than likely, they reported, been an affair that had lasted for quite some time.
Lily had been born in Iran. Her ex-husband was Indian. The duke was continuing with his marital word tour, it seems.
I wonder if you remember Sarah Ferguson who married Prince Andrew, the queen's second son? You'll recall that they were divorced. Prior to Lily's marriage, she had lent money to Sarah to support her rather extravagant lifestyle. Lily was known to the press because of this largesse.
It had been a little messy at the time. The enormously wealthy Lily had insisted that this money had been loaned only- she expected it to be paid back. Sarah Ferguson on the other hand was adamant that the money had been a gift. Whatever the truth in the particular matter, it seems that Lily was the perfect wife for the aging duke and make his final years comfortable and happy.
It's also said that she was responsible for the reconciliation between the duke and his heir.
However, the family claimed that Lily had made the elderly duke very happy in his final years. Indeed, it's said that she was responsible for healing the rift between him and his heir.
The new duke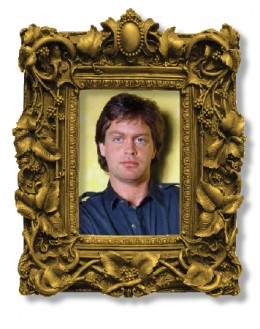 Jamie, the duke's son my his first wife Susan, was the heir to the title and property. But when he was younger, he had been in prison and had a huge drug problem. The duke was appalled at the thought of Blenheim, the country home he loved so much, passing to Jamie, who he considered a waster.
So he had disinherited his son. He appointed a board of trustees who would look after the Blenheim estate.
But Jamie had got his life back onto a sensible track. He was drug-free. It's said that it was because of Lily, that father and son were reunited and that it was she who effected the reconciliation.
When the duke died in 2014, Jamie became the 12th Duke of Marlborough.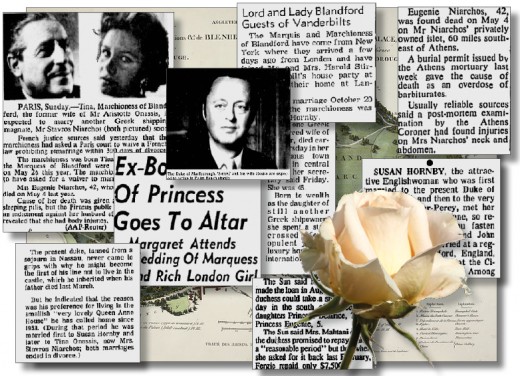 ABOUT THE AUTHOR