Famous last meals: The Titanic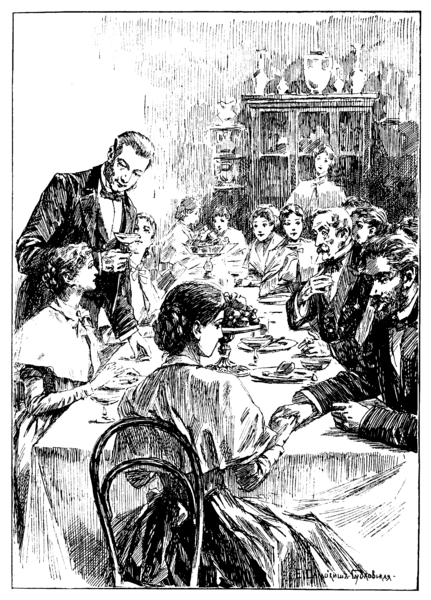 Traditionally, when a prisoner is about to be executed, they can request whatever they wish for their last meal. What a tricky problem it would be to choose.
I rather imagine that any pleasure derived from your favourite foods would be negated by the fact that you knew what was awaiting you in the morning.
In the States, alcohol is not normally permitted for the last meal. Which is a shame because a good hearty dinner of two bottles of gin would do the trick nicely.
Many of us have had that 'oh, I'll never drink again' moment and this time, it would be true.  Plus, I suspect that I'd still be pretty out of it the following morning and therefore wouldn't really know what was going on.
So, if it couldn't be gin, what would I choose? Frankly, I have no idea. A favourite food and lots of it? After all, I wouldn't be concerned about calories.
Although there was a murderer who was executed in California in 2006 whose final meal included sugar-free pecan pie and sugar-free ice cream. Why not have the sugar, for goodness sake? It's too late to think about dental care.
Or would it be better to choose a dish you've never had before? After all, it's your last chance. Not that you'd be able to tell anyone about your new experience.
Of course, prisoners who are about to be executed have the dubious privilege of knowing that it is their final meal. Most of us won't know. Maybe we should start a 'Perfect Meal Day' where every year people would have their favourite foods in the world without having to have their head cut off the following day.
Of course, there were a large number of people  who unwittingly ate their final meal in April 1912. This is what they ate.
The first-class menu as served in the first-class dining saloon of the R.M.S. Titanic on April 14, 1912
First Course
Hors D'Oeuvres
Oysters
Second Course
Consommé Olga
Cream of Barley
Third Course
Poached Salmon with Mousseline Sauce, Cucumbers
Fourth Course
Filet Mignons Lili
Saute of Chicken, Lyonnaise
Vegetable Marrow Farci
Fifth Course
Lamb, Mint Sauce
Roast Duckling, Apple Sauce
Sirloin of Beef, Chateau Potatoes
Green Pea
Creamed Carrots
Boiled Rice
Parmentier & Boiled New Potatoes
Sixth Course
Punch Romaine
Seventh Course
Roast Squab & Cress
Eighth Course
Cold Asparagus Vinaigrette
Ninth Course
Pate de Foie Gras
Celery
Tenth Course
Waldorf Pudding
Peaches in Chartreuse Jelly
Chocolate & Vanilla Eclairs
French Ice Cream
 ABOUT THE AUTHOR