Best Skin Care for Men
When it comes to skin care products for the men in our family, we always go to Kiehl's.  Since we first started using their exceptional hand salve, we have appreciated its effectiveness.  It feels very healing when you use it, so soothing for dry skin.
'Kiel's since 1851' is one of the most respected companies for men's skin care products.  The year showing in their name certainly should contribute to that.  That's why a gift set like the one pictured here  is always on the shopping list at Christmas.
The favorite around here is the Facial Fuel.  First of all it is non-oily, so important in any moisturizer.  It is considered a "facial recovery accelerator" that uplifts the skin and revitalizes it.  With the cold of winter it is even more essential. The skin can dry so badly then.  They make one with SPF too, but it is a thicker lotion.
You might prefer the Ultimate Facial Cream they make as well.  It helps retain moisture in the skin, again, so important in the winter wind and weather.  The cream actually draws moisture from the air to provide all day comfort and what they call "moisture even."
By the way, they do not test on animals and their products are made in the U.S.A.  It is scent free too, so men and women alike will use it.
The Facial Fuel Face Wash is one that is always on our lists too.  The ingredients alone are enough to sell me…Lemon and orange peel extract, menthol, along with vitamin E and caffeine all help cleanse the face from dirt and impurities.  Refresh and energize the skin.  It's also great to soften before shaving.
The Ultimate Strength Hand Salve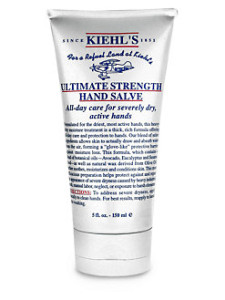 The lotion that got us hooked on Kiehl's is the Ultimate Strength Hand Salve.  It takes only a little in your hand to sooth, soften and moisturize.  It seems like we buy them for everyone, kids and neighbors included.
At the holidays they even sell a sweet gift pack with several salves, enough to last all year.  Or buy a multipack and divide them among your family's stockings.  Everyone in our family has at least one!
It's handy to keep an extra in the car and a desk drawer too.  While it feels good after any day outside in the sun, in the winter you will really appreciate it.  The cold, the wet, the wind, all dry the hands out.  The salve will help, before and after you've been out in the weather.
Click here to  see the entire collection for men and for women.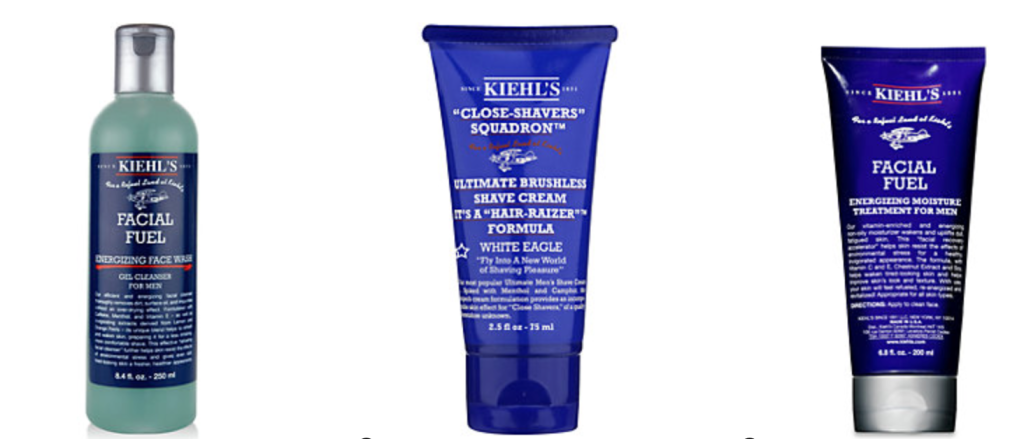 Don't forget to check for free shipping too. It's often available.
ABOUT THE AUTHOR