Tent or Teepee–What's your Favorite?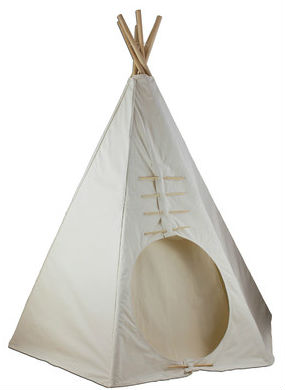 Who says the adventure has to stop when you can't be outside?
With a clever tent or teepee like one of these, children can camp any day in any weather.  Easy set up for parents, place it in the play room, their bedroom, anywhere you like, and have a camp out.
Tents have been popular through the generations, haven't they?  When we were young, it would be a fort, made from blankets.  We'd  cover boxes or a table and have our very own hideout.  So many fun hours spent playing within!
Now kids can indoor camp in style.  You'll see many a nap taken there—you may want to join them for that.  And on a cold or rainy night, they can snuggle into their tent, safe and dry, and pretend.
Reassuring for the parents to know their children are inside and warm, yet still enjoying the outdoor, back to nature feeling of a camp out.
Imagination at Its Best
It's such fun to see the variety available today.  If you want to stick with the outdoor, true camping theme, you can find traditional style tents.
A new favorite is the teepee.  You can see in the pictures below how authentic they can be.  There is a variety of sizes and heights, so be sure to check that you have the space.
Lastly, you can go cute.  Princesses, trains, like Thomas the Train right here, even some with tunnels attached for entrances and exits.
It's a joy to see children playing out their imaginations in one of these.  What a great way to get them away from strictly technology, and into their own adventures.  Fun for parents to play too.  If you are hoping for a quieter time, grab some pillows and a book or two, and snuggle up together and read.  Perhaps it will lead to a nap—for either of you—or perhaps simply to a quiet peaceful time.
Night Time Adventures
And do let them camp at night.  A flashlight and a cozy sleeping bag, maybe a little snack to munch on.  What fun even if it is snowing or raining outside.
Happy camping!
Click here to see the wonderful selection.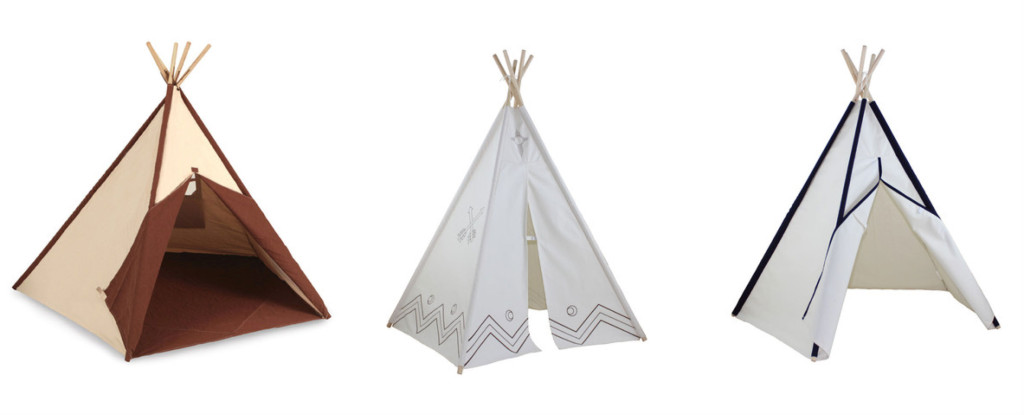 ABOUT THE AUTHOR