Gramma's Ginger Cookies
Ginger Cookies, My Grandmother's Way
These ginger cookies are one of my favorite comfort cookies! Probably because the recipe is my grandmother's. Whenever our Norwegian grandparents would visit, we would come home from school to the aroma of cinnamon rolls or these cookies wafting through the house.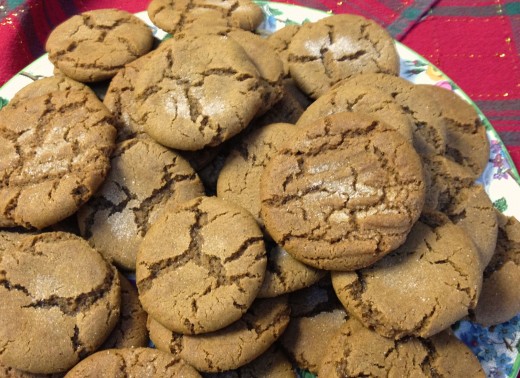 Sweet, spicy and so delicious. Fresh from the oven or cooled, they are a delightful cookie that is somehow soothing too. Of course, each time I taste one now, I think of my adorable grandmother, then my own mom, baking them for us. They were my dad's favorites too, so lovely memories to go with the wonderful taste.
I'll made them a few different ways. Sometimes I'll use a fork to slightly flatten each cookie before sprinkling them with sugar. If you prefer, you can use powdered sugar on them instead when they have finished cooking. Normally I'll make a double batch. It's such an easy recipe to double. They freeze very well, so you can keep some on hand when a comfort craving or company strikes.
For the coming holidays, I will make a double batch of these along with sugar cookies and my favorite Pecan Ball Cookies. They look pretty together and taste wonderful! I want to make more right now!

Rating 5 from 1 reviews
Prep time:
Cook time:
Total time: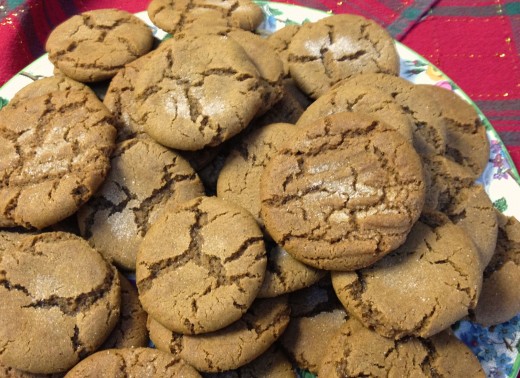 Sweet, spicy and so delicious. Fresh from the oven or cooled, they are a delightful cookie that is somehow soothing too
Ingredients
¾ cup soft shortening
1 cup sugar
1 egg
¼ cup molasses
2 cups flour
2 teaspoons baking soda
¼ teaspoon salt
1 teaspoon cinnamon
¾ teaspoon cloves
¾ teaspoon ginger
Instructions
Assemble all your ingredients. When measuring your spices, add them to the cups of flour.
Preheat oven to 350 degrees.
Grease cookie sheets (or use parchment paper)
Cream together the shortening, sugar, egg and molasses. It will be smooth and creamy when ready.
Mix in the dry ingredients. I like to mix in the spices with the flour before adding it to the shortening and molasses. That way they will be more thoroughly spread throughout the dough.
Shape into 1 inch balls. Space 2 inches apart on a cookie sheet. As you can see in the photo, the AirBake cookie sheets will usually hold 20 teaspoon size cookies on a pan.
Sprinkle lightly with sugar. If you prefer a flatter, crisper cookie, at this point you can flatten the cookie dough with a fork, then sprinkle with sugar.
Bake 8 to 10 minutes. For soft cookies, they will barely be browning when done.
Cool before storing. Usually it only takes 10 to 15 minutes cooling before they are ready to go into a sealed container. I'll bag them up into a dozen cookies per zip bag and put them in the freezer at this point too.
Double The Recipe
Since ginger cookies are so easy to prepare I usually make a double batch these days. That way I can freeze some, share some, and have some to eat. They do freeze and thaw beautifully, especially if you package and freeze them soon after they cool.
I made another double batch of these yesterday, to have on hand for company that is coming. It made 90 small cookies.
Here are the ingredients, doubled, to make it easy for you to do the same.
1 ½ cup shortening (I use butter crisco squares)
2 cups white sugar
2 eggs
½ Molasses
4 cups flour
4 teaspoons baking soda
½ teaspoon salt
2 teaspoons cinnamon
1 ½ teaspoon cloves
1 ½ teaspoon ginger
Again, you just mix all the ingredients together as above, bake, and eat!
Assemble the Ingredients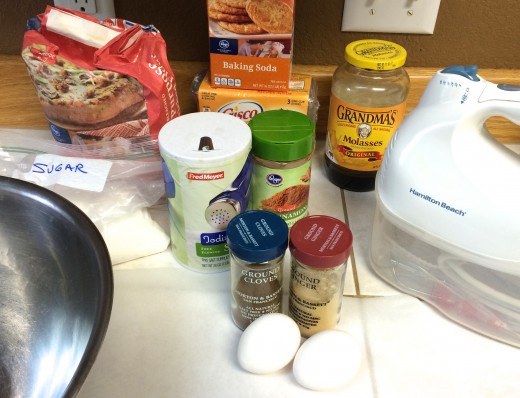 Mixing the Ingredients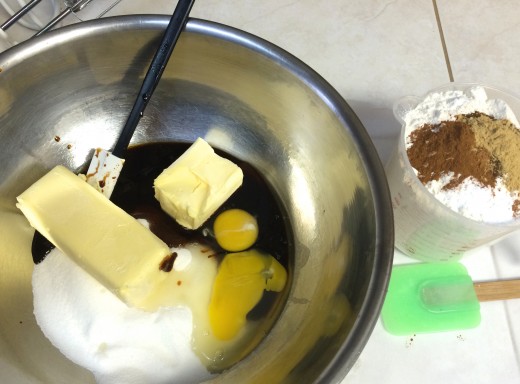 Mixing sugar and shortening for Ginger Cookies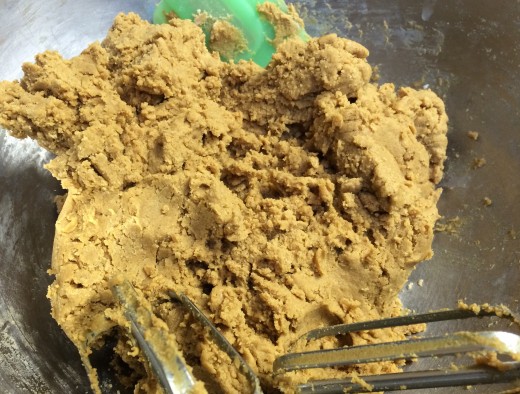 Teaspoon Sized Cookies Ready for the Oven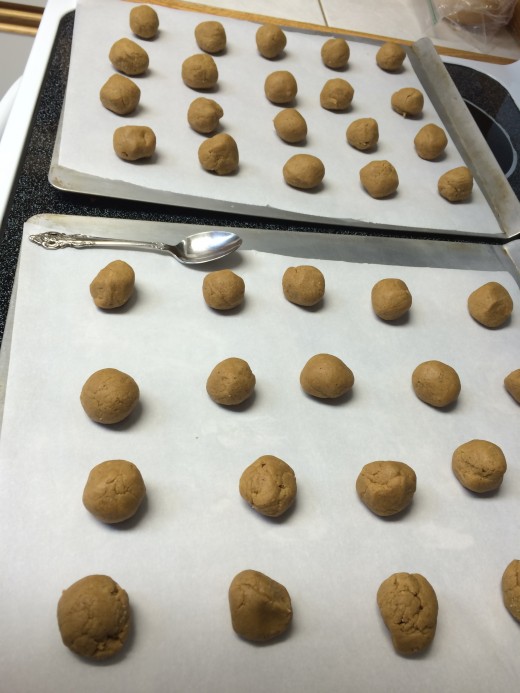 ---
ABOUT THE AUTHOR