Joseph Grizzard and the Great Pearl Heist.
Who was Joseph Grizzard?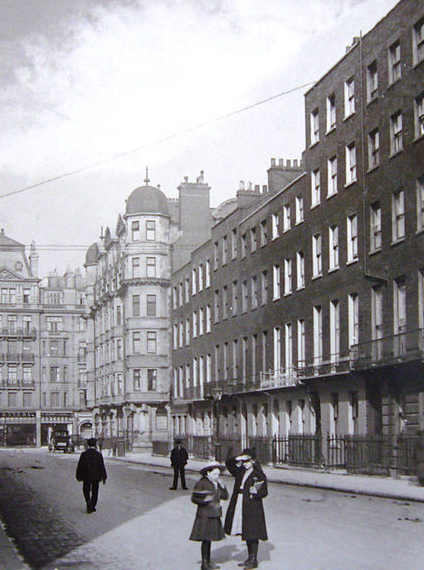 Joseph Grizzard was a cultured man. He was elegant, wealthy, owned a lovely home and had a wife and children. He was also a criminal mastermind.
A Londoner, he had been born in 1866 and despite humble beginnings, by the Edwardian Era he was a wealthy man – thanks to crime.
He was wonderfully urbane. In 1909, he was having a small dinner party at his home when there was a knock on the door. It was the celebrated Scotland Yard detective, Inspector Alfred Ward.
Politely, he apologized to Grizzard for interrupting the gathering but explained that he had a search warrant. An extremely valuable diamond necklace had been stolen.
Graciously, Grizzard told Ward and his men to go ahead. He leaned back in his chair and smoked a cigar whilst the officers conducted their search. THey found nothing.
Politely, the police detective apologised once more to Grizzard who equally politely assured Inspector Ward that everything was fine. When the police had left, he casually continued to eat his now-cold soup.
To the delight of his guests, he pulled a long string of valuable diamonds from the bottom of his soup bowl.
Six years previously, work had started on the creation of the most fabulous pearl necklace ever made. It took ten years to source the most perfect pearls, match them and fashion them into an exquisite – and almost invaluable -piece of jewellery. The centrepiece of this magnificent piece was a large pearl that had previously belonged to the Portuguese royal family.

Eventually, the necklace made its way to London, having been bought by a jewellery dealer named Max Mayer. It was acknowledged as being the most valuable necklace in the world. Grizzard was determined to have it.
Max Mayer had an offer for the necklace from a jeweller in Paris and the item was sent over to France for his inspection. But the deal fell through and the valuable package was returned to London. On the morning of the 16th July, 1913, Mayer received the package, opened it and found eleven cubes of French sugar wrapped in a fragment of the Echo de Paris newspaper. The necklace had gone.
This sounds like a fabulous suspense novel but these events are absolutely true.
Inspector Alfred Ward was assigned to the case. He was similar in many ways to Joseph Grizzard. He too had come from humble beginnings and had made his way up in life via his wits. The pair were well-suited adversaries. As the story of the Great Pearl Heist continues, both men had to use their wits and their considerable talents.
This true story of life, crime and detection in Edwardian London is one you won't want to miss
---
 ABOUT THE AUTHOR