Come along with Author Lauren Carr as her tour begins
Tomorrow on March 2nd, Lauren Carr starts new virtual tour to promote her latest release Three Days to Forever.  You can see her schedule through the link below and follow her as she 'tours' through guest blogs, book reviews, interviews, and question and answer sessions.
When I first heard the term 'virtual book tour,' I had no idea what it was.  My imagination went into overdrive as I imagined large flat screen televisions set up in book stores, then downscaled my thoughts to Skype.  I confess, avatars even crossed my mind. We are talking virtual, after all.
Thanks to Lauren Carr, author of the bestselling Mac Faraday Mysteries series, it is clearer now and more sensible too. It is a very clever, effective way to market a book today.
Promotion of any book is essential. Yet it can be terribly expensive to go on actual tours, city by city.  Since there are a limited number of stops any author can manage, you reach a limited number.  That number can vary enormously, depending on weather, convenience, etc.  It is difficult to make a physical trip cost effective.
Reaching the readers
To stand out from the competition you must get as many people to see your work as possible. Touring virtually means people anywhere and everywhere can attend as many stops on the tour as they like. It means exposure on every different site.  All that is needed is a computer and connection.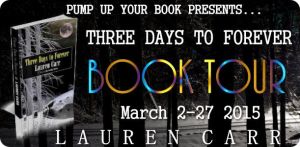 When you click on Pump Up Your Book Tour to check out the page for Lauren Carr, scroll down to the tour schedule.    You can see it will be a very busy month for Ms. Carr with projects scheduled every week day.  A virtual tour may take her around the web to blog reviews, comment responses, Facebook interaction, and more.
Another benefit of a virtual tour, the reader can pick the days of interest to you.  Of course reviews are always a pleasure to read—good or bad—but the guest blogs written by Ms. Carr and any interviews are of special interest to me.  I love to hear from an author about their writing process.  It's great to be able to choose particular days to mark in your calendar, don't you think?
Planning the events 
Ms. Carr has been very pleased with  Pump Up Your Book Tours after trying several others.  Looking at her schedule,  it is clear how important it is to have a well qualified coordinator.   Pump up your books will plan, contact and schedules the stops as well as promote your book to a variety of proven sites. They are there to help the author through the entire process.
It still takes the author to promote the book.  It will be the author writing the blog posts, answering comments and questions.  However, they provide the path and take care of the details so an author can spend more time writing, and less planning.
Promotion is probably the most difficult part for most writers.  Another reason I can see how invaluable a coordinator would be.  While Facebook, Google plus, and Twitter are names we are accustomed to using, guest blogging, connecting with new readers, expanding the circle, would be easier with their direction and assistance.
It's working well for Lauren Carr.  Her books are sold internationally.  Stop by the tour, take a look around, and spend a little time with Ms. Carr.  Whether you are a writer, a reader, or both, you'll be pleased and impressed.
You can read the wonderful interview I had with Lauren Carr right here.  If Lauren is a new author to you, you might enjoy reading my reviews here of It's Murder, My Son, and Old Loves Die Hard at Mystery Suspense Reviews.
Here's a clever video of her new book–I love it!
---
ABOUT THE AUTHOR