Why I Think Everyone Should Have A Ninja
Anyone who knows me very well knows how much I love this one little kitchen appliance.  The Ninja Master Prep Professional is the best, most effective appliance I own.  That is competing against the coffee maker and the bread machine.  Those are excellent for their specific tasks, but for versatility and performance, the Ninja wins hands down.
The Ninja company makes a variety of processors/blenders in a range of prices.  I recommend the set like mine since it gives you size options at a surprisingly reasonable price.  If you don't think you will use the sizes, you can get the unit called the Ninja Master Prep that comes with just the one medium size container. I have found I use all three for different purposes.
The one thing I highly recommend is to get one with the top mounting motor.  The Ninja blender with the motor on the bottom like a standard blender might work as well, but the top motor has proven to have advantages.
Chiefly, when you remove the top, you can simply lift out the double blades (carefully—they are very sharp), and have full access to the bottom of the container.  It was always difficult to remove the food at the very bottom of a blender, trying to work around the blades that were always in the way.  That makes it so much easier.
In Action
When I first got my Ninja I experimented with slushes and crushed ice.  Those basic tasks were always a disappointment with previous blenders.  It succeeded in seconds.  When I used it for chopping vegetables it took so little time that the first experiment diced onions smaller than I wanted.  That was about 5 seconds longer than the 8 seconds it took.  Remarkably fast.
Anyway, we've moved far beyond that now.  You can see lots of photos of the earlier experiments here in the original review of the Ninja Master Prep Professional.  But this particular article is to show you photos of how well it works for new recipes I've tried.
The article will be ongoing as well featuring each new experiment.
First, Crushing Ice
One of the more difficult tasks for any blender I've owned has been to crush ice.  Which is why it is one of the first things I tried.  You can see it not only crushed the ice, but with an extra pulse it made the ice into fine snow-cone type ice.  Wonderful!
Easy Blending Butter and Flour
One of my favorite finds was using it to blend butter and flour for scones, biscuits, and pie crusts.  The first experiment was for a scone recipe calling for frozen butter.  If you've made anything where you need to blend in butter, you know it can be time consuming and tiring, using a cutter, a fork or even your hands.  Thawed and softened is difficult enough, but frozen?  So out came the Ninja.
I was so pleased I had to take pictures of it.  It took only a few six to ten second pulses.  If using thawed butter, you may need to remove the lid and scrape the sides once or twice, but then, it comes out so well blended you can't even tell it is there.  No clumps as when done by hand.  It was remarkable.
Shredding Meat
Just last week I made a roast beef.  With the leftovers I wanted to make sandwiches with mayo and horseradish mixed in, so I tried the Ninja.  You can see in these photos how well it worked.  Cut into pieces that fix in the smallest container, it shredded the cooked beef just enough.  It made a great sandwich instead of slices.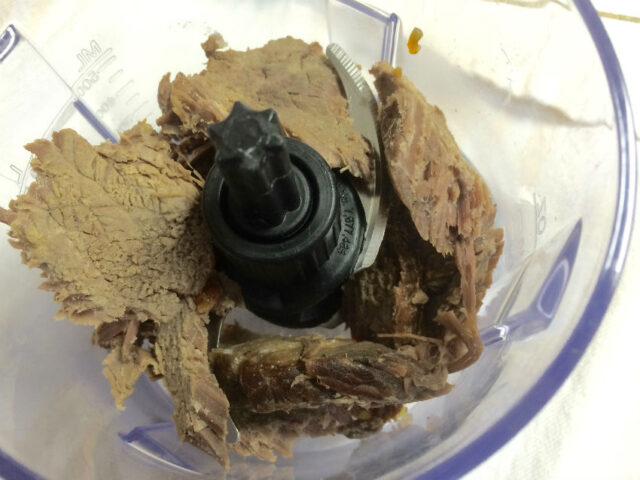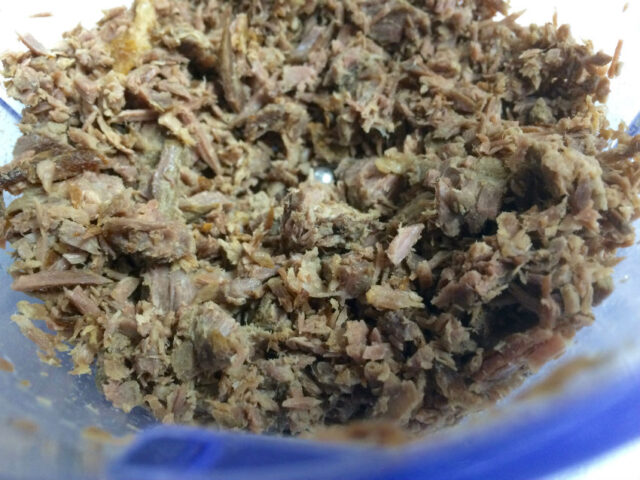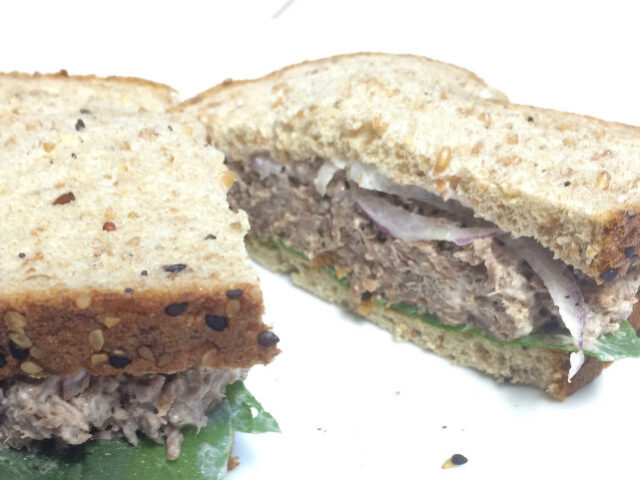 Coming Adventures With The Ninja Master Prep Professional
This week a fresh pumpkin is awaiting me in the test kitchen.  So far soup is on the menu, which will definitely be pureed in the Ninja.  Can't wait to think of more ideas!
ABOUT THE AUTHOR