My daughter made us a very quick and easy meal last night using Aidell's meatballs. She cooked the pasta according to the package directions.
She made her favorite tomato based pasta sauce and added the Aidell's Spicy Mango and Jalapeno Chicken Meatballs.
You can use any kind of pasta sauce for this quick meal.
She added some spinach just before serving so that the spinach was just wilted.
For my serving I need my pasta drenched in extra sauce, so I added a half of an 8 ounce can of the tomato sauce and warmed it up a bit in the microwave. I added some cracked peppercorns and Viola! a very tasty pasta dish that is quick and easy! I really love Aidell's meats. Check out their website to see all the varieties they have! I was very surprised, as not all the varieties are at the store.
I had her save me a serving and had it for lunch the next day.
---
Nutritional  information
Nutrition facts: Serving Size 3 Meatballs (64g)
Servings per container: About 5
Amount per serving Daily Value: Calories130
Calories from fat: 70 Total fat :8 g 12%
Saturated fat: 2.5 g 12% Trans fat:0 g
Cholesterol: 60 mg 20%
Sodium: 480 mg 20%
Total carbohydrate: 6 g 2%
Dietary fiber:Less than 1 g 0%
Sugars: 5 g
Protein: 9 g
Vitamin A:  4%
Calcium: 4%
Iron: 4%
INGREDIENTS: Chicken, Dried Mango (Mango, Cane Sugar), Fruit Juice Concentrate (Apple, Pineapple,Pear And Peach), Dehydrated Sugar Cane Syrup, Cilantro, Salt, Jalapeño Pepper, Sautéed Onion (With Soybean Oil), Vinegar, Spices, Paprika, Onion Powder, And Granulated Garlic, Browned In Vegetable Oil.Not a significant source of Dietary Fiber and Vitamin C.
*Percent Daily Values are based on a 2,000 calorie diet.
Information from: https://aidells.com/product/14078
Your daily values may be higher or lower depending on your calorie needs.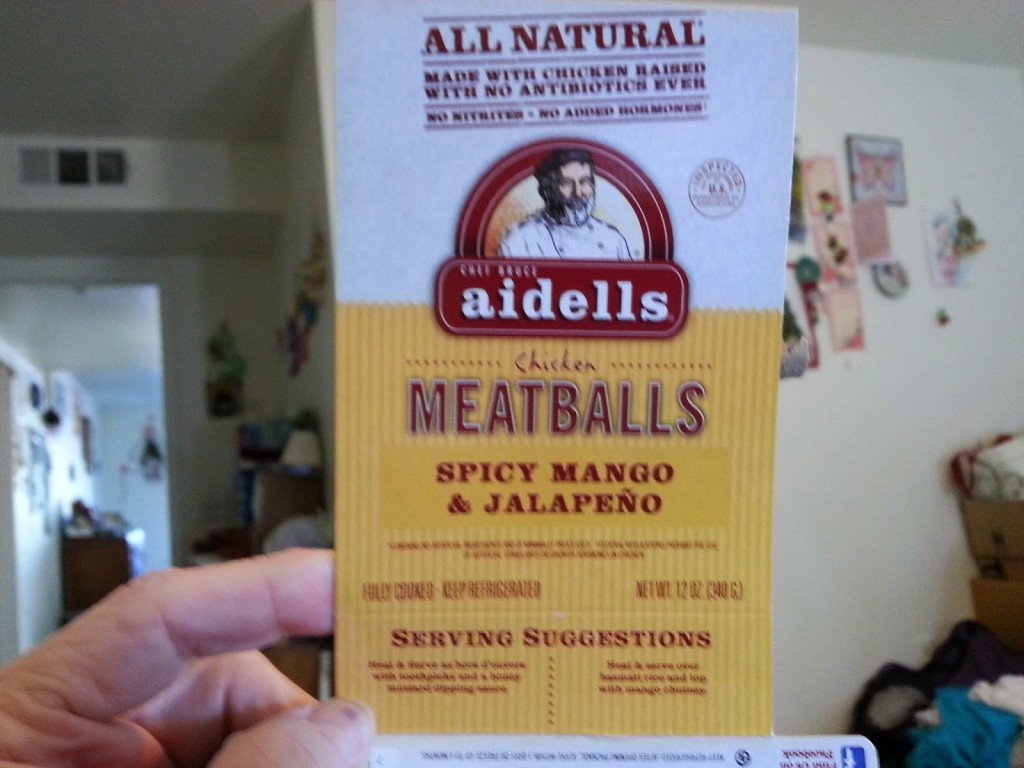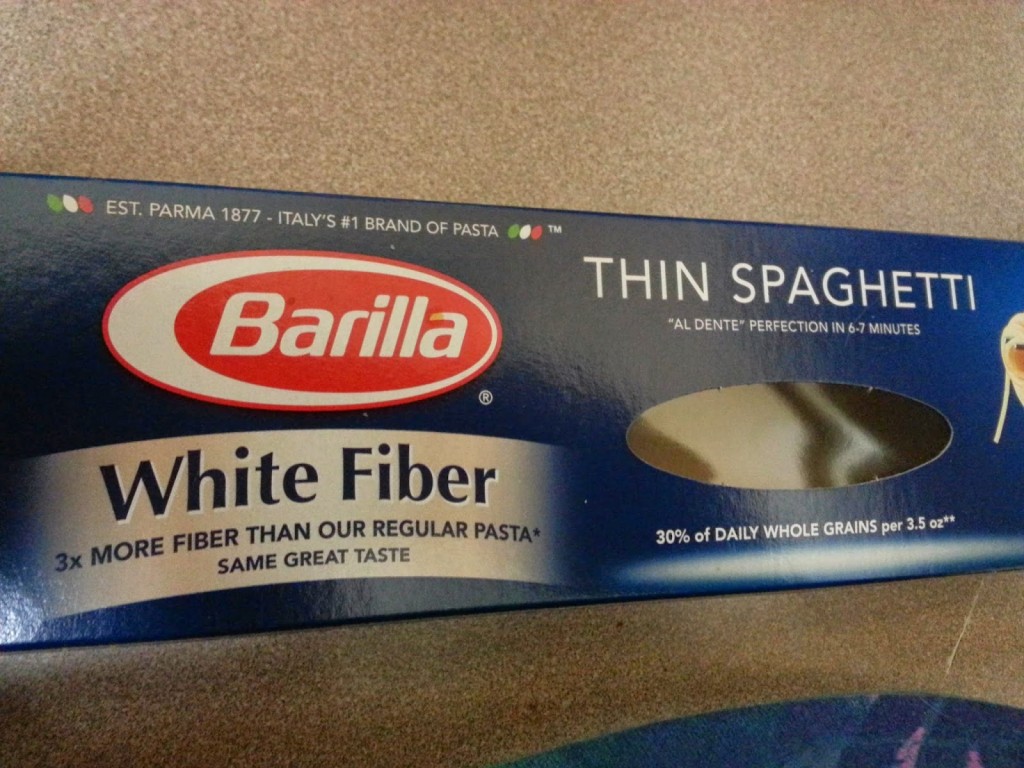 Thinner version of traditional spaghetti highlights delicate, nutty flavor
Cooks in 6 minutes
Three times the fiber in regular pasta and 40% of your daily whole grains
Good source of thiamin, folic acid, iron, riboflavin and niacin
Product of USA, Kosher certified
---
ABOUT THE AUTHOR