Margaret Lockwood.
A Modern Woman from a Bygone Age
by Lyndsy Spence
At the height of her fame as Britain's 'queen of the silver screen', Margaret Lockwood exuded brains, beauty, and a bawdiness which threatened to undermine the censorship board across the Atlantic. Yet, despite her exotic pairing of dark hair, light eyes, and a strategically placed beauty spot on her cheekbone, she was lamented as having 'something which every girl in the suburbs could identify with'. But there was something she possessed, which escaped the aforementioned generalisation, and that was star quality.
From her turn as a Hitchcock heroine in The Lady Vanishes to her Gainsborough melodramas during the darkest days of the Second World War and the years of austerity which followed, her image on screen provided escapism for millions. Women, who had taken on men's roles, looked up to her, and the men who were serving at home and abroad carried a torch for her. In short, women wanted to be her and men wanted to marry her. The characters she portrayed, independent women calling the shots in a male dominated society, spoke to the feminine masses. In her sentimental dramas she was not afraid to fall in love, but only if it was on her terms; and in her villainous roles she lied, cheated and killed – and was unapologetic about it. In the new, uncertain world of the late 1930s and thereafter, she was a beacon of hope for those who packed the Odeans. Decades later, in the 1970s, she would continue this momentum when she starred in the iconic legal series, Justice. But calling the shots was nothing new for Margaret.
Born in Karachi, a century ago, Margaret came to London in the cold spring 1920. The capital, steeped in chimney smoke and a gloom which lingered after the Great War, was a world away from the blistering heat of Pakistan, then known as British India. She had left behind a spacious bungalow on the edge of the Sind desert, servants, and her father, to live with her formidable mother and brother in a maisonette and then a Victorian townhouse in Upper Norwood. The shadow of the Crystal Palace, before it perished in a fire, was her childhood playground and its cinema, located inside the building, fed her imagination and instilled in her an ambition to become a great actress. It was this make-believe world, a comfort from her solitary upbringing, which protected her from the trials of everyday life. A beautiful child, though small for her age, she was often shunned by her schoolmates, who thought her daily trips to the cinema and her stints as child performer on the stage were unseemly. It was an age when going to the cinema and, worse, appearing onstage was considered bohemian, and her own standard of living was less English and more Indian, given her mother's colonial upbringing in Calcutta. Indeed, she was, in her own words, 'a freak'. Regardless of the obstacles thrown in Margaret's way, she was determined to succeed and, at the age of eighteen, she was accepted to the Royal Academy of Dramatic Art. From that day on, and with her big break just around the corner, she would become financially independent and appoint herself the breadwinner of the family.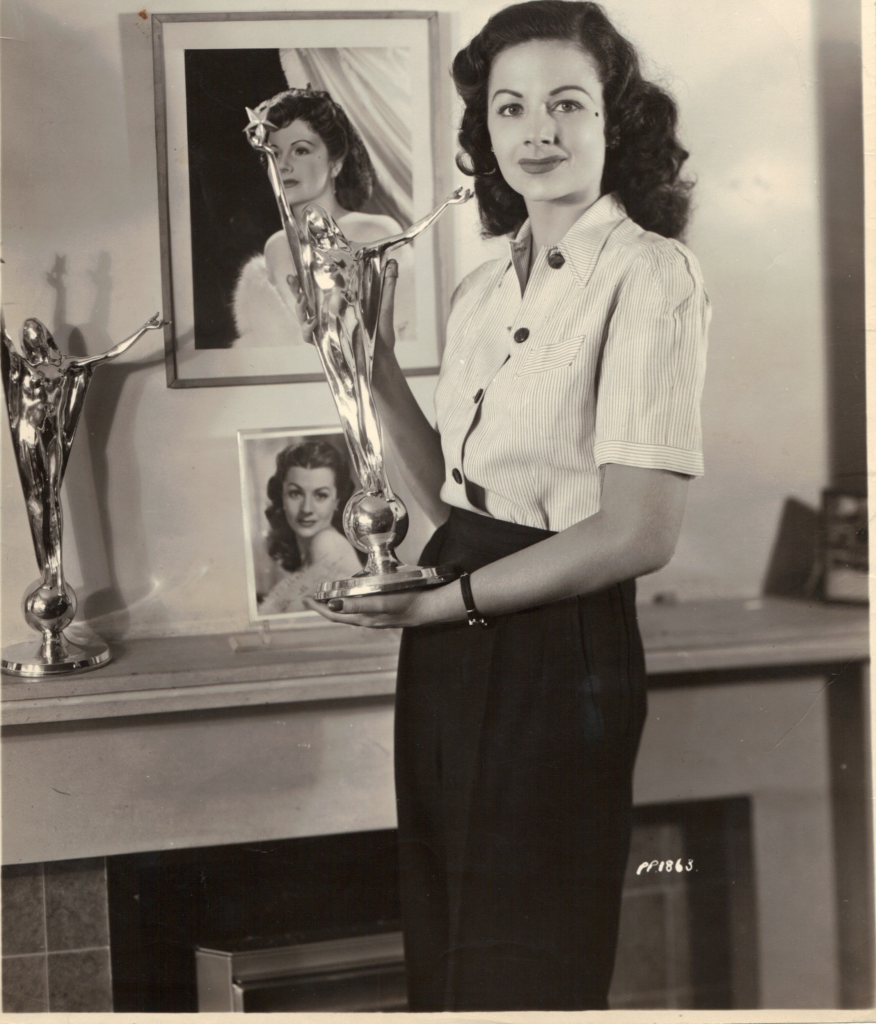 Perhaps Margaret's resilience is best displayed through the direction in which her screen image went. Sent to Hollywood under contract to Twentieth Century Fox to star opposite Shirley Temple in Susannah of the Mounties, she fought against the makeover the studio had planned for her. With beautiful brunettes a dime a dozen in tinsel town, the makeup department were ordered to transform Margaret into a blonde. Not only did her reluctance to overhaul her image irk her bosses, her willingness to speak her mind to the press and refrain from manipulating the media startled those in charge. Underwhelmed by this new phase in her career, she rejected a seven year contract with Fox and Paramount, who had also shown an interest, and returned to Britain. Call it fate, or perfect timing, but her return to British films on the eve of the Second World War would fill a gap in the market.
In comparison to the parts she played onscreen, Margaret's life was often described, unkindly by the tabloids, as ordinary. But, for the period, there was nothing ordinary about it. Having secretly married her childhood sweetheart, Rupert Leon, at the age of twenty-one against the wishes of her mother, the two became estranged as the war advanced. Their relationship, although happy in the beginning, was besieged by setbacks, parental disapproval and his frustration at the studio monopolising her attention. Having given birth to her first and only child, a daughter nicknamed Toots (the future actress Julia Lockwood), Margaret was to enjoy only a fleeting taste of domesticity before returning to work six months after her baby was born. With Toots being cared for in the depths of the Hampshire countryside and her husband serving with the Intelligence Corps overseas, she returned to war torn London to resume her life as a film star.
Alone in London, and at the height of her fame, she was lonely and miserable. The blitz made it impossible to see Toots as often as she liked, and the studio monopolised all of her time. She was sent on publicity tours across the country, where she was mobbed by thousands of fans. Her image was used to endorse everything to Dreen shampoo to Clarks Shoes to Pringle knitwear, and she was receiving twenty-five thousand fan letters a week. And the rewards were many: she was the highest paid performer in British film and she would win the coveted Daily Mail Film Award three times – then the equivalent of an Academy Award. However, behind her exemplary image, a scandal was unfolding. Having been estranged but not formally separated from her husband, Margaret shocked those closest to her when she began a relationship with Keith Dobson, a man with little prospects and whom she moved into her Dolphin Square flat. She might have made a name for herself playing bad girls onscreen, but in real life any hint of a scandal could spell the end of her career. Failing to listen to reason, she continued with Dobson until after the war and her husband returned from his Intelligence work in Germany. Soon Dobson's motives were evident and, having been exposed as an opportunist who was content to ride on her coattails, their affair ended. Her marriage, too, would come to an end and, following a bitter custody battle, she would set up home as a single mother to Toots.
With the war over, cinemagoers attitudes had changed in the interim. Although a popular draw and still a firm favourite, Margaret was no longer the reigning queen of the screen. As the studio system dissolved and television became a popular medium, she retired from the screen in 1955. She reinvented herself as a West End actress, with Agatha Christie writing Spider's Web especially for her. Theatre, television and radio became her new focus and she continued to act until her retirement in 1980. With a career spanning fifty years, and having crafted an unforgettable screen image, she has left an enduring legacy. And, most importantly for the generation who heard her utter the infamous line from The Wicked Lady, 'I've got brains and looks and personality. I want to use them instead of rotting in this dull hole', she will be forever remembered as a resilient woman who was ahead of her time.
---
Lyndsy Spence is the author of Margaret Lockwood: Queen of the Silver Screen
(Fantom Films, 2016), which has been published to coincide with Lockwood's centenary.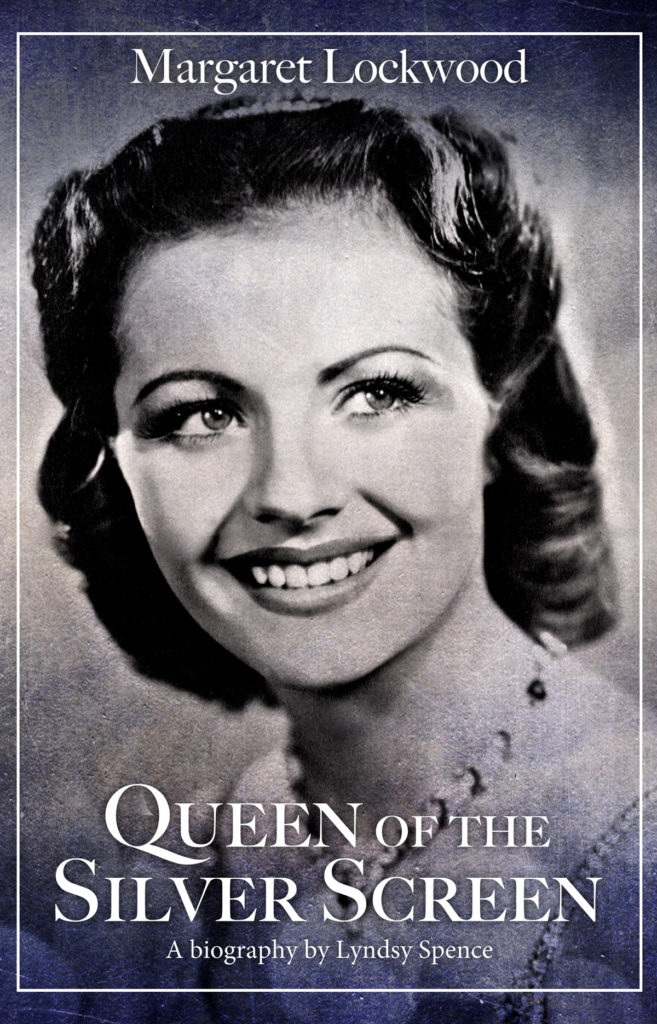 See Lyndsy's books on Amazon