Medieval ravioli recipe from England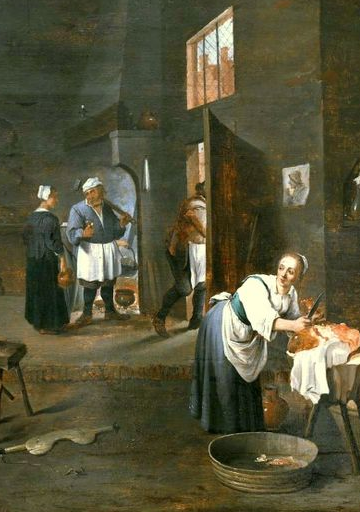 Ravioli is an Italian dish, right? And probably a fairly recent invention. Form of Curye was written in England in the fourteenth century (yes, in 13-something) and includes recipes for lasagna and ravioli.
Forme of Cury was the name given by Samuel Pegge to a roll of cookery written by the Master Cooks of King Richard II of England.
This name has since come into usage for almost all versions of the original manuscript. It is by far the most well known medieval guide to cooking.
The roll was written in late Middle English on vellum and details some 205 recipes.
See the following recipe:
Ravieles
Take wete chese and grynde hit smal, & medle hit wyt eyren & saffron and a god quantite of buttur. Make a thin foile of dowe & close hem þerin as turteletes, & cast hem in boylyng watur, & sethe hem berin. Take hot burrur meltede & chese ygratede, & ley bi ravioles in dissches; & ley bi hote buttur wyt gratede chese bineþe & aboue, & cast þereon powdur douce.
Here's a translation:
Take cheese and grind it small, and mix it with eggs and saffron and a good quantity of butter. Make a thin dough and enclose [the filling] in them as you do with tartelettes, and put them into boiling water and boil them. Take hot melted butter and grated cheese, and lay the ravioles in dishes, and lay the hot butter with grated cheese below and above them, and sprinkle with sweet powder.
(The composition of poudre douce was variable, but most likely included sugar, ginger, cinnamon, and nutmeg in varying proportions.)
They couldn't spell, but they certainly could cook!
---
---
 ABOUT THE AUTHOR