Who was Nancy Kulp?
Nancy Kulp starred in a television show that is still being shown worldwide.
Do you recognise her? Does the face look familiar? There were two hundred and seventy four episodes of the television show made and their aired in the nineteen sixties and seventies.
She won an Emmy for the part she played and in 1999, her characters was deemed to be number thirty nine in the top fifty 'greatest characters on TV of all time'.
I used to watch the programme when I was a kid – and I've watched many reruns – and the show had nothing but wonderful characters but Nancy Kulp played one of my favourites.
Nancy Kulp was Miss Jane Cathcart in The Beverly Hillbillies
And what a fabulous character she was. She played the part of the secretary to the bankers, Mr Drysdale, who was responsible for looking after the Clampett family's money.
She was  brisk and businesslike spinster with a secret soft spot.  Here are some things you may not know about Nancy.

Having been born in Pennsylvania, Nancy was brought up in Florida – in Dade County. Her mother was a schoolteacher and her father a travelling salesman. She first realised her comedy acting potential in high school.

Her first ambition was to be a journalist; a topic she studied at Florid State College for Women where she was awarded a BA.  She soon landed a job with a local newspaper and wrote profiles and articles about the rich and famous.

Despite her high school acting days, she was surprised when she found that she had the ability to make people laugh – on and off screen. She reported that even when buying perfume, the store clerk could hardly serve her for laughing so much.

It was film director George Cukor who suggested that she start acting professionally. Nancy was at that time working behind the scenes in Hollywood – in a studio publicity office.  Her professional acting career began in 1951.

During the Second World War, Nancy had volunteered for the US Naval Reserve. She joined the WAVES – Women Accepted for Volunteer Emergency Services and in that capacity was awarded the American Campaign Medal.

She was a true dog-lover. An interview in 1975 revealed that she had a terrier named Katy, a doberman and three greyhounds named Mimi, Stella and Snoopy. She had married only once and the ten- year marriage ended in divorce in 1961.

One of Nancy's favourite hobbies was cooking. She enjoyed cooking from scratch especially when she was creating meals for other people. She did a lot of baking but her favourite home cooked meal was chicken casserole followed by chocolate dessert.

In 1985 she was giving lectures on the history of motion pictures and television. She was using 'unique first hand information' from her career. She was also closely interested and involved in politics.

With the money she earned from her television work, and particularly from The Beverly Hillbillies, she became wealthy in real estate. She bought run down properties and restored them. She was also very interested in antiques.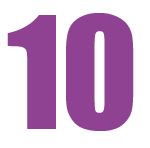 An animal  lover, she was activly involved in PAWS – the Performing Animal Welfare Society. When on the set of Shane, she refused to work because she believed that the horses were being handled incorrectly. She refused to act until the handler was replaced.
Watch Miss Jane lose her cool.
---
FURTHER READING
ABOUT THE AUTHOR