Luca Brasi's killer: Murdered by the mob.
Who hasn't seen The Godfather? There were some pretty gruesome scenes, that's for sure, and one of those was the murder of Luca Brasi. Fictional Brasi was the bodyguard of Vito Corleone, played by Marlon Brando. When Brasi was murdered in the movie, a bit player was the killer and he, Norman Bacchiocchi, was later killed by the mob — in real life.
'He sleeps with the fishes'
You might remember that the killers of Luca Brasi sent the Corleone family the dead man's bullet proof jacket containing a dead fish and let them know that Brasi had been murdered by attaching a note saying 'he sleeps with fishes'. And the murder was a gruesome one.
He was strangled by a member of a rival mob — using piano wire. Norman Bacchiocchi played the part of that killer.
Norman Bacchiocchi and the real mob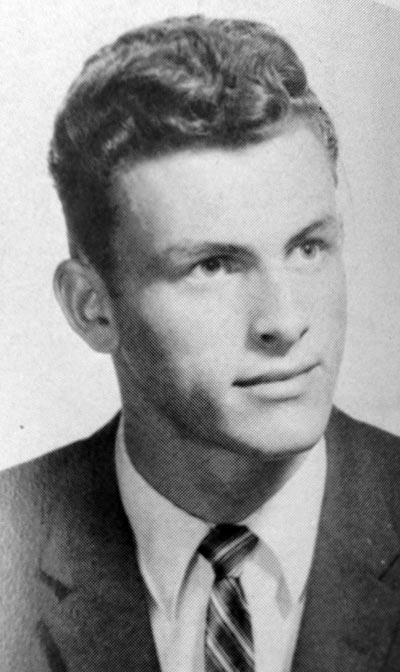 After playing his part in the film, Norman Bacchiocchi returned to his home town of Derby, Connecticut. Maybe he had been influenced by the part he had played because on his return, he became involved with local mobsters. It's thought that he was involved in gambling operations.
His father however claimed that Norman was a law-abiding hairdresser and was in Connecticut because he wanted to start a business operating tours to Las Vegas.
But on Wednesday, May 25th, 1978, thirty five year old Bacchiocchi's body was found near his rental car which was parked near a secluded cabin. The body was riddled with bullets.
Bacchiocchi had been there the night before to celebrate a friend's birthday. The name of this mobster friend was Mark Iuteri. Iuteri was one of the three men charged with Bacchiocchi's murder. The others were Anthony Puccino and Robert Raccio. The latter two claimed that Iuteri had murdered Bacchiocchi because he had been 'mistreated' whereas he insisted that the other two had been the gunmen.
We might never know the truth but it's certainly as strange as fiction.
ABOUT THE AUTHOR