November 22, 1963 – An event that changed everyone's life.
Arriving in Dallas, Texas – November 22, 1963
John Fitzgerald Kennedy, the 35th President of the United States, was assassinated at 12:30 p.m. Central Standard Time on Friday, November 22, 1963, in Dealey Plaza, Dallas Texas.
Kennedy was fatally shot by a sniper while traveling with his wife Jacqueline, Texas Governor John Connally, and Mrs Nellie Connally, in a presidential motorcade.
We all know this fact and remember this well.
I was asked by my teacher in 8th grade middle school to write about the events of that weekend. My fellow students as well as I am sure other students all over the world were asked the same assignment. I have saved all these photos that I found from Pinterest to my Dedicated to the John Fitzgerald Kennedy Family Pinterest Board.
Page one of Sherry's hand written report November 26, 1963
The President – written November 26, 1963 by Sherry Atbutterfly
Before the actual prose I want to preface this piece with some background. My family had a tradition of praying for each meal and a family prayer each week with a object lesson and scripture readings. My family consists of myself, my brother who is two years older than me and my parents. My parents both came from large families with 11 children on my Dad's side and 8 children on my Mom's side. They were also very spiritual.
I had a school assignment to write a prose page on how we reacted to the events of the assassination of President John F. Kennedy on November 22, 1963.
This is what I wrote on Tuesday November 26, 1963, I was less than a month away from my 14th birthday.
On Friday November 22, 1963 at 11:33 AM I was having brunch. My family and I were sitting at our kitchen table listening to the radio. All of a sudden the newsman said: "In Dallas, Texas, President Kennedy was shot, also Governor Connolly [sic] was shot."
We rushed into the living room, turned on the TV and sat surprised glaring at the TV. About 3 minutes to 1:00 PM a newsman said "The President is dead." They said he was shot in the right temple.
About ten minutes to 3:00 PM a newsman said "We have a man in custody, his name is Harvey L Oswald.

On Saturday [the 23rd of November] stunned at the fact, my family and I silently prayed for the President in our family hour. We then sat in grief silently for the Kennedy family. My Dad came home from work then. We ate dinner in grief. We sat and watched as the assassinator was murdered.

On Sunday the 25th we spent almost the whole day at church. There were several talks on the President.

To really say myself, I think this is a real tragedy. My Mother [said] in Junior High School [she] brought message to all the teachers saying that [President] Roosevelt was dead [April 12, 1945]. She herself never dreamed of being alive when an assassination took place.

I do think this is a real tragedy. I hope I never am alive to hear or see about another one of these horrible tragedies. On Monday our family was in grief of the President's death.
**End of my 1963 report**
I was not very good at writing at the time. I had a lot of trouble in school because my vision was getting worse. I was pretty much legally blind at this point, I could not read the print as it was too small.
I read what I wrote over 50 years ago, I think I was in shock so bad, and numb to see a murder live on TV [or replay of a live telecast], we all had P.T.S.D. from it.
The reason I was home from school on that Friday and Monday was because we all got poison oak burns from Dad burning branches that were covered in poison oak. It affected us each differently. Some of us had open sores that were very infected, as well as smoke damage to our lungs. My brother was most affected from the smoke as he was asthmatic. Mom had the worse infected wounds from it. I think Monday was declared a day of mourning so there was no school. My Dad was a 18 wheeler truck driver and sometimes he was over night driving to Los Angeles and back.
According to Wikipedia, Oswald was actually killed at 11:21 a.m Sunday, November 24, 1963. I must have seen the replay of the telecast. But, for sure my Mother saw it live as she did not attend church because of her poison oak wounds. I know I had to ask my Mom about the dates and times of the events because I know I was in shock to remember all of the events in correct timewise order. Like everyone else that four days was quite a blurr.
Interesting that I wrote that I had hoped I never would hear or see another tragedy like that again. Well, I never saw a murder like that in person, thank God! For those of us who were watching live TV on 9/11/01 and saw the 2nd tower of the World Trade Center in New York get hit, you saw many murders. That is another day no one will forget. If you were alive on 7 December 1941 and heard live broadcast of the Pearl Harbor, Hawaii attacks – you probably said the same thing. Wikipedia reports that the Kennedy assassination coverage was the longest uninterrupted newscast of 70 hours until the record was broken with the event of 9/11/01.
Eye witness reports
At first they said the alleged assassins name as I wrote it: "Harvey L. Oswald", they later correct it to 'Lee Harvey Oswald.' It could have been his I.D. had it the first way, I am not sure. News at that time was not as sophisticated as it is now. But we even find errors today such as the events of 9/11/01 eyewitness reports on television.
I saw television news coverage of the aftermath of Robert Kennedy's assassination and him laying there. I saw news coverage of Martin Luther King's assassination, Kent State Students killed and on and on and on.
So I was not exempt from that news coverage as well as everyone else, yesterday, today and tomorrow.
It is difficult to get those things out of your brain. I am very fortunate to have a praying family who are very close always. This is a great help to anyone to have that Family to help you through all these things.
I am glad that I kept the report as well as other things from my childhood and youth. It is a good reminder of how we feel, how we handle things and what we learn from what we see and hear.
I will not attempt to discuss the controversy on the JFK assassination or the events of 9/11/01.
Suffice to say, over 50 years later it is still a mystery. I thought I would be alive when full disclosure was allowed, however according to the President John F. Kennedy Assassination Records Collection Act of 1992 Wikipedia page it has now been postponed until about October 2017. I am anxious to read the reports as I am sure this is true for everyone.
I have added photos that I found at Pinterest.
JFK in the 1950's – All photos on this page from Pinterest
Exiting Air Force One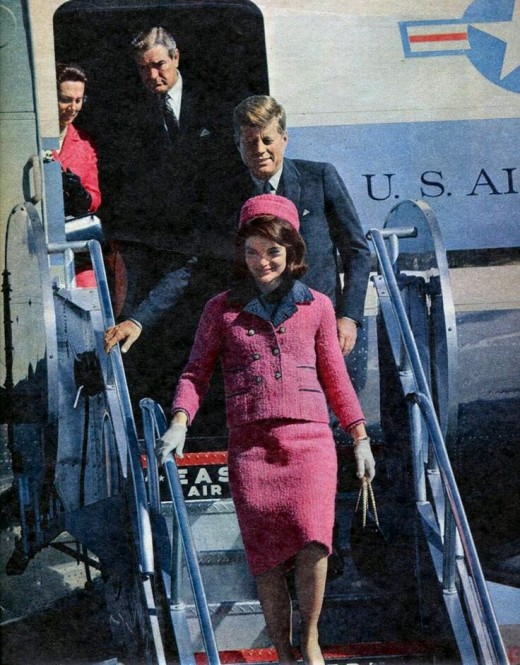 Roses for the Presidents wife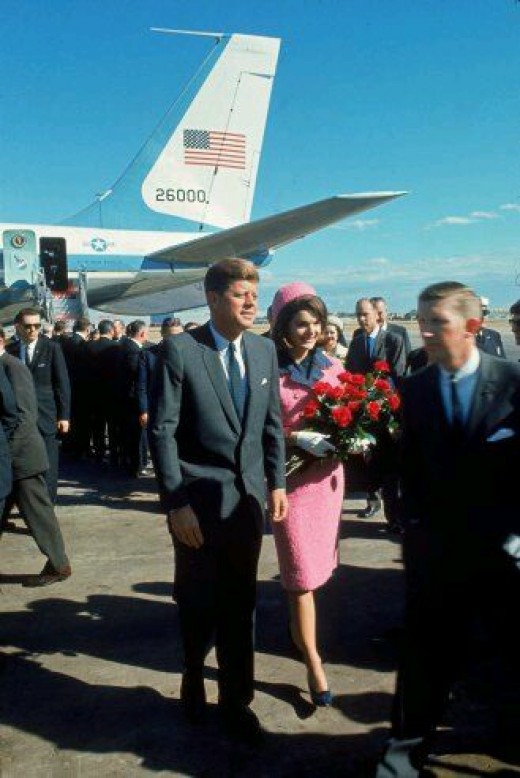 In the Presidential Limousine – Mrs Connally, Gov Connally and the Kennedys
In the Presidential Limousine
Moments after the shots – Jackie on the back of the Presidential Limousine
Jackie on the back of the Presidential Limousine
Painting of Jackie and JFK as they arrived at Parklane Hospital
Jackie in her famous pink suit stained with JFK's blood
Leaving Air Force one
Jack Ruby shoots Lee Harvey Oswald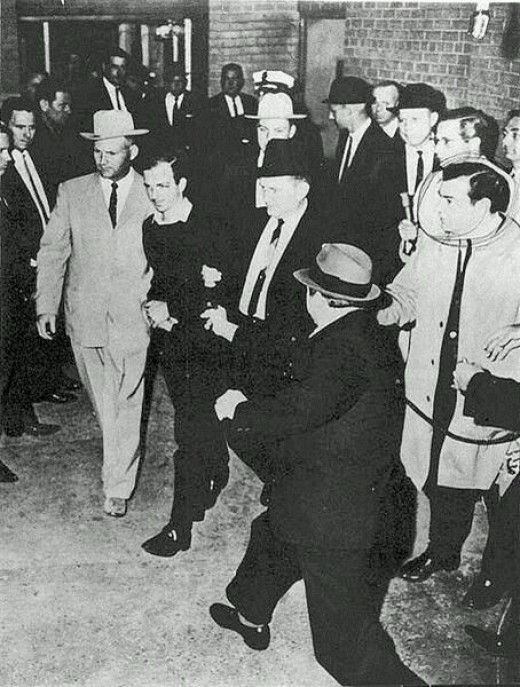 In the White House
In the rotunda of the US Capitol Building
Coming out of the rotunda
The Procession of the coffin from the rotunda to the gravesite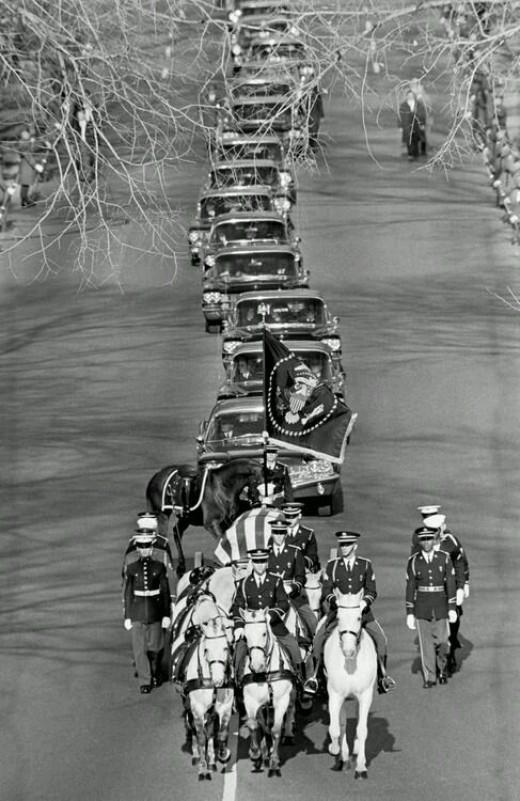 The remaining Kennedy family members say goodbye – the famous salute by "John John"
US Mint John Fitzgerald Kennedy half dollar coin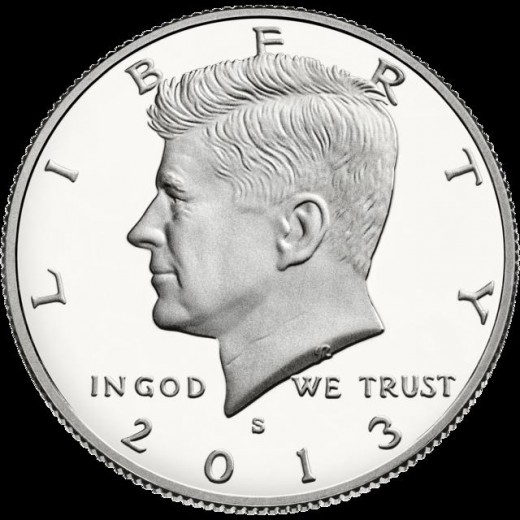 ---
ABOUT THE AUTHOR