My daughter Silver [her pen name] has had issues with her digestive system. She was having severe intestinal cramps and other symptoms. She was finally diagnosed with intolerance to gluten products.
She had to forget about eating breads and pasta dishes.
She heard about new products that are alternatives for pasta and other wheat substitutes. Finally, there is a solution for her with the new arrival from Barilla America company who released in 2014 their fine non GMO gluten free pasta products!
There are four kinds of pasta: Penne, elbows, spaghetti and rotini. My daughter likes the rotini for her shrimp pasta recipe here.
She told me about her finding the Barilla gluten free pastas at the regular store and she posted a photo online for me. I asked her to send me her recipe. I told her I would let others know of her success to have a pasta dish that did not cause her gluten intolerance issues!
So here are photos and recipes for the shrimp pasta dish in Alfredo sauce. My other two daughters are also using these Barilla products as they also have issues with wheat flour. I find that it works well for me to not eat wheat pasta.

Rating 5 from 1 reviews
Prep time:
Cook time:
Total time: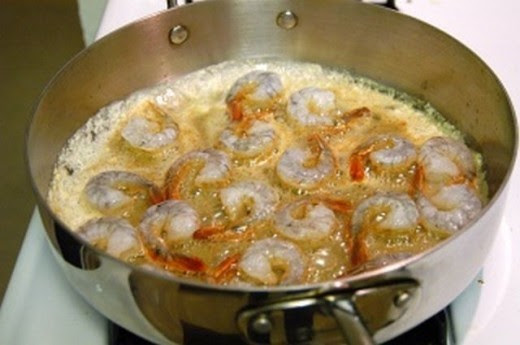 Ingredients
One half box Barilla Gluten Free pasta Rotini
1 jar Store bought Alfredo sauce OR make your own see below for recipe
Two cloves minced fresh Garlic [or amount to suit your tastes]
1 TBSP Canola oil or Olive oil or Butter
One pound Raw 30-40 count Shrimp
Boiling water
Extras: chopped onions, chopped bell peppers
other chopped vegetables such as mushrooms
Instructions
Boil the water while peeling the raw 30-40 count shrimp. Or you can peel the shrimp after it is boiled. I add cold water to the shrimp to cool it down then peel the shrimp and rinse it again after.
Saute the shrimp with oil.
Add minced fresh garlic to shrimp,
It only takes about a total of 7-8 minutes for shrimp and garlic to finish cooking over medium heat. You can add minced onions and other vegetables at this point. If you have a lot of vegetables, saute them first then add the shrimp as it does not take long for the shrimp to turn pink and it is done!
The pasta will be done within 10 minutes or less. Drain the pasta.
Then pour the pre made Alfredo sauce over the hot pasta. Top with the hot garlic shrimp for a delicious delight! Nom! Nom!

You could use the whole box of pasta depending upon how many you are serving and whether it is a main dish or side dish. You can use less pasta if it is a side dish. For one to two people use less pasta. Shrimp 30 to 40 size are the best size to use. Seven to ten shrimp per person is very generous even with a lot of pasta! It depends upon what ever else you are having with the meal.
Alfredo sauce from scratch – A gluten free recipe
This recipe is a basic formula using butter, cream cheese, Parmesan and Romano cheese and regular cow milk.

Rating 5 from 1 reviews
Prep time:
Cook time:
Total time:
Ingredients
8 ozs Cream cheese
¼ to ½ cup butter
¾ cup Parmesan cheese dry grated
¼ cup Romano cheese dry grated
2 cloves of garlic minced
½ cup or 4 ozs milk can be 2%
pinch black pepper
pinch of red pepper
1 tablespoon fresh or dry parsley
Instructions
On medium low heat or double boiler, melt the butter and saute the garlic.
Add the softened cream cheese and stir and slowly add the milk or cream. Stir until smooth.
Add the Parmesan cheese and Romano cheese.
Add the peppers. If it is too thick for your desires you can add 1 tablespoon at a time of milk to desired consistency. It will thicken up as it cools.
No need for salt as the butter is salty enough. Pour sauce over pasta and garnish with parsley.
Alfredo sauce and alternatives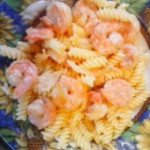 If you want to make the dish lacto-vegetarian, you can omit the shrimp. You can use vegetables. You can use whatever kind of oil you normally use in place of the butter, if you do not use butter. You can add your own preferred sauce that is not made from animal products if you are lactose intolerant. I looked at some of the vegan and non lacto vegetarian formulas and I am not sure how that would taste. There is a soy based Parmesan cheese with rice in it.
One recipe called for rice milk or almond milk. I use almond milk instead of cow milk for my herb tea and granola. It tastes good. I have used rice milk also. It takes longer to cook down the rice milk. I am not sure how the almond milk tastes with this kind of recipe, but I really like almond milk. I do not have much of an issue with cream cheese, cow milk and butter, so I prefer to have the real Alfredo sauce once in awhile rather than the rice milk.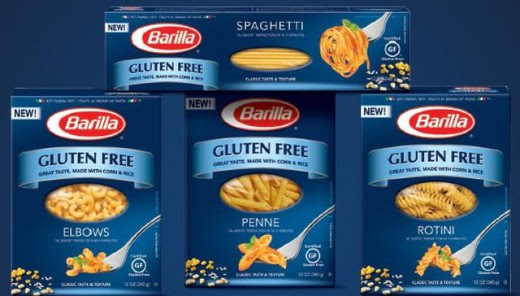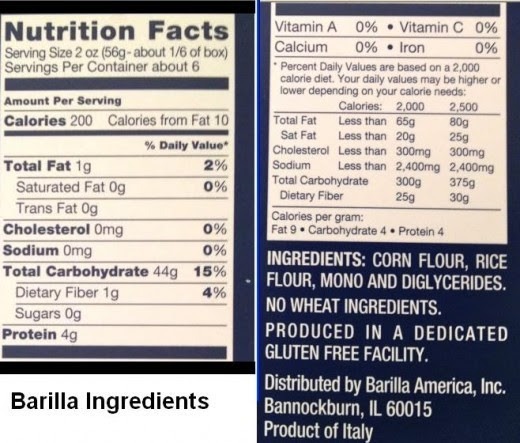 ABOUT THE AUTHOR