Pear and blue cheese pizza – delicious recipe
We love pizza. I don't think I'll ever be bored with it. I'm pretty convinced that I could eat pizza every day if I had to. But, well,there are other considerations such as calories and cholesterol and all those boring things.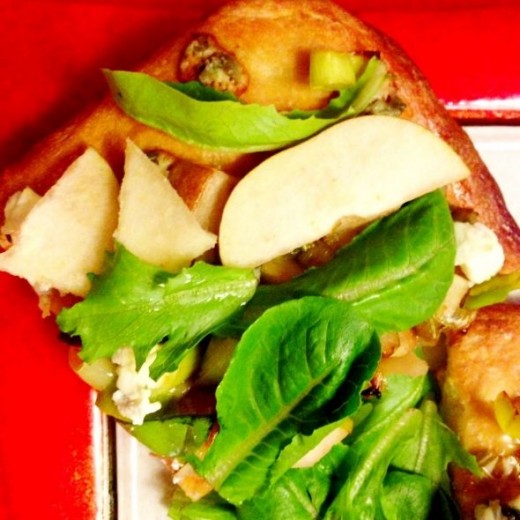 Boring yes, but we do have to pay attention. This doesn't mean that I will ever (hopefully) have to give up a delicious Pizza Margherita
Nevertheless it's such fun looking for healthier – and let's be honest, posher – versions.
Pear and blue cheese is such a favourite of ours.
If you're strictly and tomato-and-cheese pizza lover (and I was) then it certainly might sound a little odd but it is totally delicious.
It's also very quick and easy to make.
This is primarily because I'm happy to cheat and use a ready-to-bake dough.
I use the Pillsbury pizza dough that comes in tubes – it lasts for quite some time in the fridge so you can easily whip up a homemade pizza very quickly.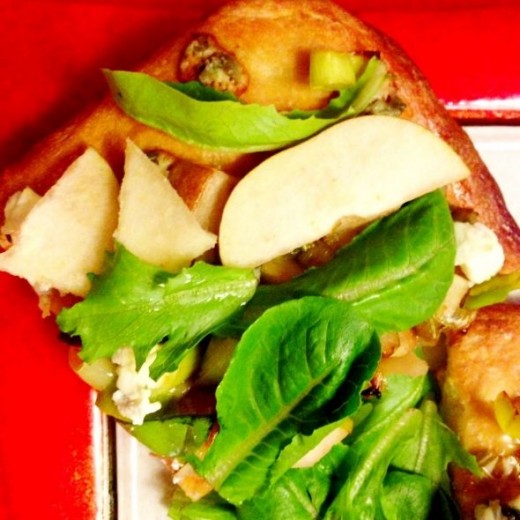 Ingredients
1 tube pizza dough
1 pear
1 leek (cleaned and sliced)
2oz. cheese
1½ oz. blue cheese
1½ oz. soft goat cheese
Salad leaves
A little olive oil
Instructions
Preheat the oven to 400 degrees.
Heat a little olive oil in a frying pan and set to medium.
Add the sliced leeks and cook for about five minutes.
Cut the pear in half, remove the core and cut one half into cubes and the other into slices.
Add the cubes (not the slices) to the pan with the leeks, stir and turn the heat to low.
Remove the dough from the tube and pat out onto a cookie sheet.
Bake for about 5 - 8 minutes -or a couple of minutes less than the total baking time given on the pack.
While the dough is baking, grate the harder cheese.
Sprinkle this over the almost-cooked base and return to the oven for just a few seconds until the cheese begins to melt.
Spoon the pear-leek mixture onto the pizza base and spread evenly.
Crumble the blue cheese over the top and put the pizza back in the oven for another five minutes or so until the blue cheese is melted.
Remove the pizza from the oven, add the pear slices (the heat from the pizza will warm them) and the salad leaves just before serving.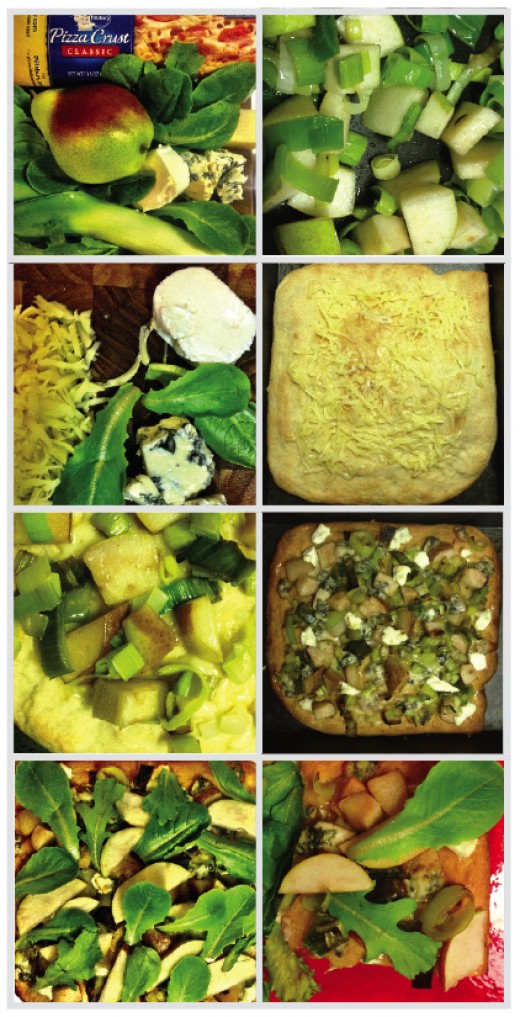 ---
 ABOUT THE AUTHOR