Robert Dudley, the lover of the Virgin Queen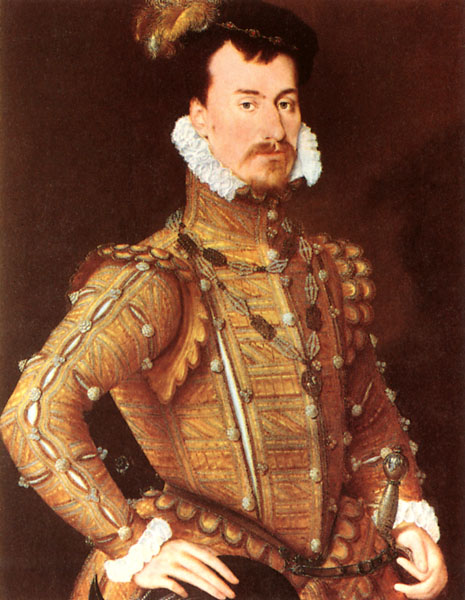 Queen Elizabeth the First went down in history as the Virgin Queen, simply because she didn't marry. But if we're talking about virginity as a physical state, rather than a euphemism for 'unmarried' then it's highly unlikely that it was the case.
Elizabeth was strong minded – even as a girl. She inherited this to some extent from her father – King Henry VIII – but her upbringing had forced her to be strong.
She grew up knowing that her mother,Anne Boleyn, had been executed for 'treasonous adultery'. This was due to her father, the king.
Because of this, her parents' marriage had been annulled and she was formally declared a bastard. So was her older half-sister, Mary.
As time passed, she had a younger half-brother too. Elizabeth herself was confined for  period in the Tower of London and various factions were supporting either her, her half-brother or her half-sister as the heir to the throne.
She had her supporters but she had more enemies.
Her father died and was succeeded by her younger half-brother but he too died when he was just fifteen years old.
Elizabeth had lost almost all her family. She was the centre of many intrigues and plots.
It's hardly surprising that she trusted no-one and she had to be tough and strong minded.
When eventually she ascended to the throne, plots and  schemes continued to surround her and she found that, due to her late father's spending, there was little money available in the royal treasury. People – friends and foe – were urging her to marry to stabilise the throne as female monarchs were considered unstable and ruled by their hearts and not their heads. There were constant threats of war from European countries. She could trust no-one. She had no true friends.
Except Robert Dudley

Robert and Elizabeth had more or less grown  up together. He too had been confined to the tower and, at one time, condemned to death. Their friendship endured into their adulthood and when Elizabeth was crowned she appointed Robert as her Master of the Horse – an important court position.  But their relationship went beyond mere friendship.
There were several obstacles in the way of their relationship. She was expected to marry a member of a royal house for political reasons. This, said some, was the only way to secure the country's safety.
In that strange and feuding society, Robert Dudley had many enemies simply because of his family background. But he engendered even more because of his close relationship with the queen.
But despite the fact that Robert and Elizabeth were growing ever closer, they could not marry because he was already married to a woman named Amy Robsart. When Amy died under suspicious circumstances, it was rumoured that either Robert of Elizabeth had been responsible for her death. These rumours and suspicions  killed any chance that they might one day be together.
Queen Elizabeth never married.
Although she became known as The Virgin Queen, her relationship with Robert Dudley makes this unlikely.
---
 ABOUT THE AUTHOR