Rod Stewart: Autobiography.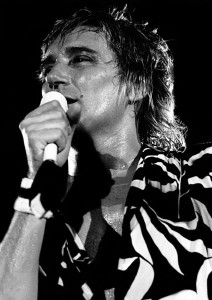 I definitely wouldn't have considered myself to be a huge Rod Stewart fan- although I do enjoy his music – but I most certainly have become a fan of Mr Stewart himself after reading this fascinating and truly funny autobiography.
There have been many books written about this famous singer but here you can discover the truth about the man, his career, his music and the women in his life from Rod Stewart himself.
It is absolutely chock full of anecdotes and stories from his crazy but highly successful life.
If you weren't a Rod Stewart fan before, then you will change your mind when you read his memoirs which are honest, self-deprecating, moving but at the same time hilariously funny.
Many books about or by rock stars tend to concentrate (too much for me) on the music or the making of music and of course, that's a part of this book too. But this is more intimate. When you read the book it's easy to imagine that you are sitting in a cosy pub sharing a bottle of wine while Rod Stewart tells you about his life.

What he does not do, is dish the dirt. Famously he has eight children by five different mothers so that fact alone shows that his relationships have been tempestuous. But there is no bitching or blame reported about the breakup of relationships. And he truly loves his children.
One of them, Sarah, was born in 1963 when Rod was still a teenager. The baby was given up for adoption but later in life, they were reunited. There are forty eight years between Sarah and Rod's youngest son, Aiden. Aiden was conceived by IVF and that's a story in itself, especially when given the Stewart treatment.
Sex and drugs and rock'n'roll…
But so much more. See Rod at seventy years old in the video below.
---
ABOUT THE AUTHOR