While I was looking for a Russian meal to cook for a different international menu, I ran across this simple recipe for rice, called Russian Kasha.
It is very tasty, easy to prepare, and offers you an authentic Russian recipe.
It is inexpensive to prepare too since the main ingredient is rice.  You could add other vegetables as well if you choose.  I would probably toss in some chopped spinach for the nutrients spinach contains and for color, but this batch is the basic recipe.
I've cut down the amount of oil and butter. If you use pan spray you can even eliminate the teaspoon of olive oil that is included.
Serve it with stroganoff in place of noodles.  Kasha would be great alongside cabbage rolls or the chicken recipe, "Svitanak."
Cooking the rice in the mushroom broths gives it a tasty flavor that would be a suitable side dish to any of your favorites.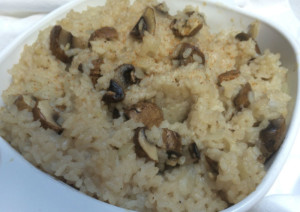 Ingredients
1 cup rice
8 to 10 large mushrooms
1 teaspoon olive oil
1 oz butter
1 average onion
Instructions
Wash and soak mushrooms and soak water for 1-2 hours, then rinse again.
In a large sauce pan, cover mushrooms with 2 cups of water and bring to a boil.
Boil ten minutes, then Remove mushrooms, retaining the water.
Chop mushrooms finely and set aside.
Chop onion and saute until light brown.
Bring mushroom broth to a boil, add salt, butter, fried onion and washed rice.
Cook 15 minutes, then add chopped mushrooms.
Bake kasha in the oven for an additional 15 to 30 minutes.
Serve hot.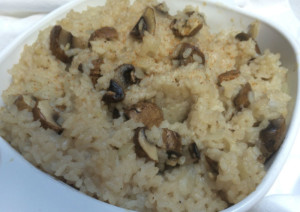 As long as you are going to cook recipes from another country, why not learn more about the heritage at the same time?  The history included in these cookbooks might be as interesting as the recipes themselves.  This particular nation has gone through many huge changes, from economic to geographic.  A cookbook is a way to hold on to what's past, I think.  Something important to remember.
Cooking international recipes is a fun way to explore another country from your own home. Next stop for me will be South America.
ABOUT THE AUTHOR