Beach Lighthouse.
My favorite beach is on Lake Michigan in St Joseph, Michigan. Silver and Tiscornia Beaches share the St Joseph Lighthouse that I am very fond of. Silver Beach is on the south side of the pier and Tiscornia Beach is at the north side of the pier. Both of these beaches are equally fun. Silver Beach has become urbanized over the years since I use to live there. It now has some very fun activities to enjoy.
Silver Beach has a very nice playground for children, carousel, old train depot pizza place and whirlpool compass fountain. Tiscornia Beach has a picnic shelter area and is a great spot for fishing. Take a swim and walk along the beach on the lighthouse pier on this side and just enjoy the view. Both sides are great!
St Joseph North Pier Lighthouse
For The Love of Lake Michigan
 Sterling Silver Lighthouse Pendant 3/4 x 3/8-inch Medal

Lake Michigan and St Joseph Lighthouse is a great love to me. It's one my favorite places to be. I don't get to see it often cause I haven't lived there since late 80s. I cherish every moment when I get to visit. It is packed with memories from college days, vacations with my children when they were little and with my best Michigan friend!
Lake Michigan and the St Joseph Lighthouse is forever in my heart!
 Twilight St Joseph Michigan – Canvas Wall Scroll Poster (60×80 cm)

Silver Beach Attractions
Let's take a look at the activities at Silver Beach.
Inside the Silver Beach Center you will find Michigan's tallest kaleidoscope. The designs are so neat to see! There is a Kids Discovery Zone Museum and then the carousel which to me is the biggest highlight of all. It has brass ring machine of three rows of 44 hand carved horses made by Charles Carmel. He is a master carver of the golden age. The machine was built by Fred Dolle of North Bergen, New Jersey. A absolutely beautiful carousel and fun to ride!
Back in the early 1900s is when the Silver Beach Amusement park was started. Over time it took on some changes of ownership along with the passing of the owner and a fire. In 1971 it closed down due attendance and the need of updated the structures. The carousel needed some work. Since that time the Silver Beach Carousel Society worked at restoring and bringing back the carousel to its original home. This carousel was brought back to life in January 2010.
It is a beautiful carousel. One you don't want to miss. So scroll down a bit and look at the photos.
More info can be found here at Silver Beach Carousel website.
 Silver Sands and Golden Memories, The History Of Silver Beach Amusement Park St. Joseph, Michigan

Silver Beach Center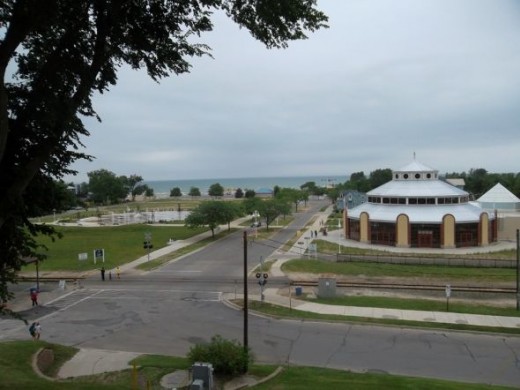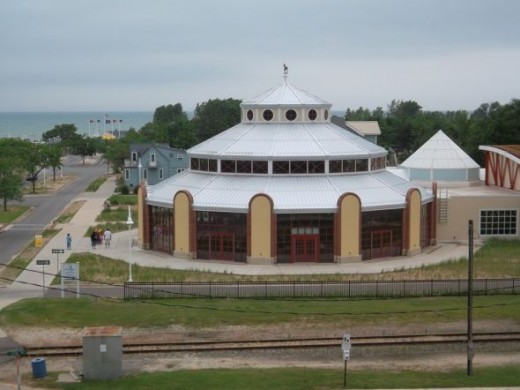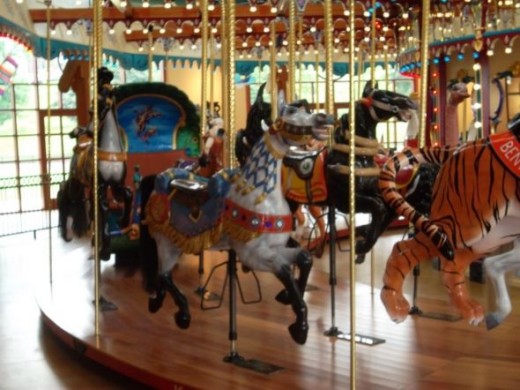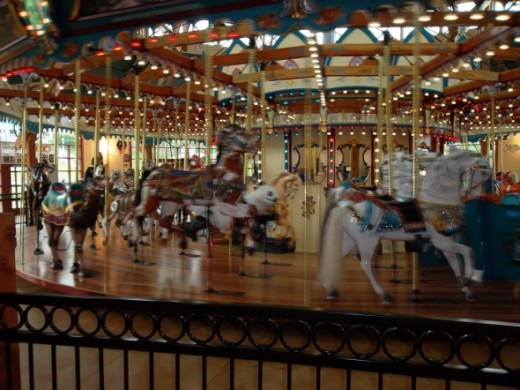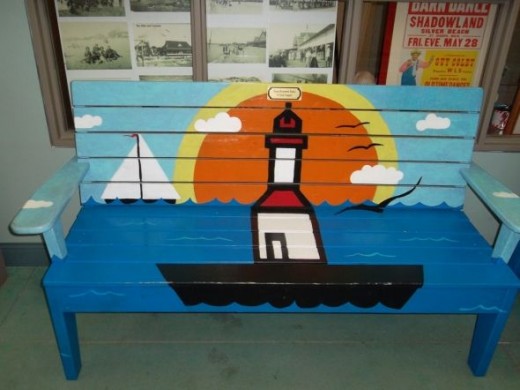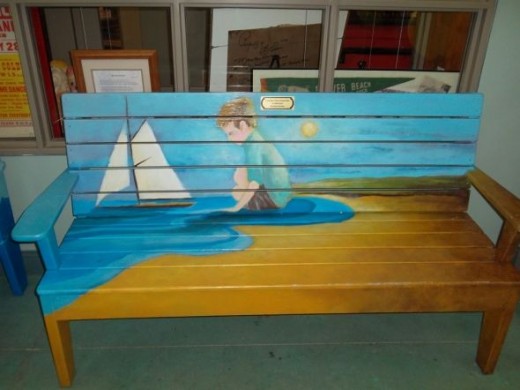 Compass Fountain
The Whirlpool Compass Fountain is a great attraction for kids and adults. It's perfect for a hot day to run through it and get all wet to cool off. Unfortunately it was gloomy day when I last visited but it was still very fun to me since Lake Michigan is one of my one of my favorite places. Some of these attractions are new to me because they were not there when I lived in Michigan back in the late 80's. I like the new improvements that have been made to the area.
 Whirlpool Fountain St. Joseph, Michigan MI Bags
 Berrien County, St. Joseph, Michigan Coffee Mug
Whirlpool Compass Fountain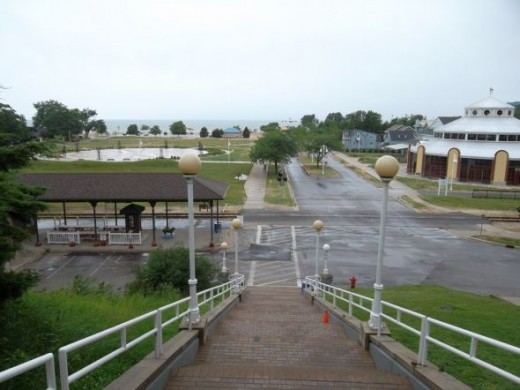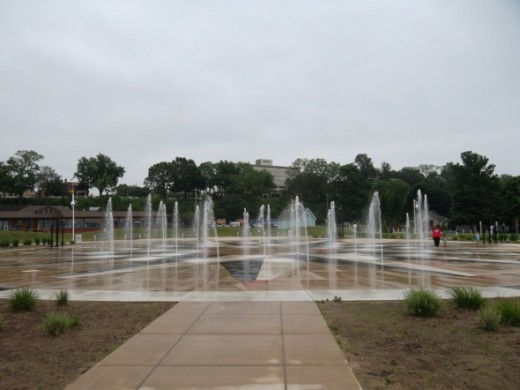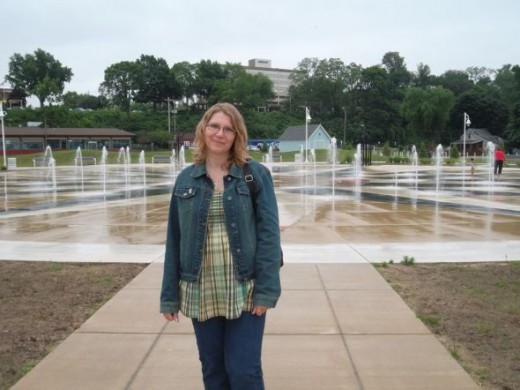 Pizza For Lunch: Old Train Depot
When you're done enjoying the activities on the beach, the lighthouse and carousel, take time for lunch. Stop in at the old train depot for some yummy pizza and salad! My friend and I enjoyed a veggie pizza and salad that's called Cheryl's salad. Of course when I saw it on the menu I had to try it cause it was name plus it was my birthday!
More info can be found at the Silver Beach Pizza website.
Old Train Depot – Silver Beach Pizza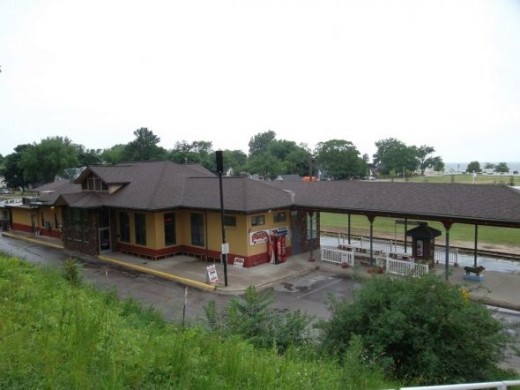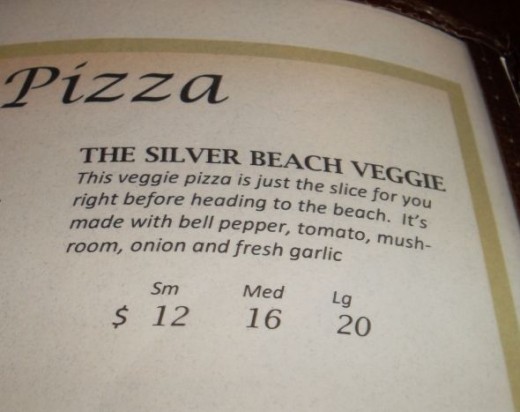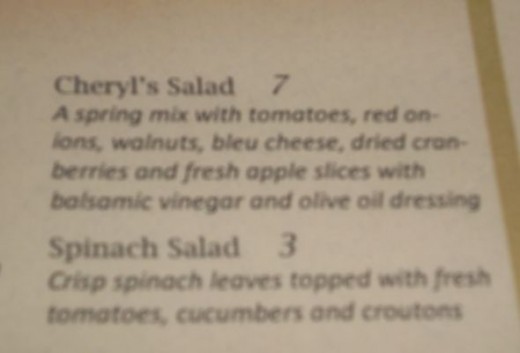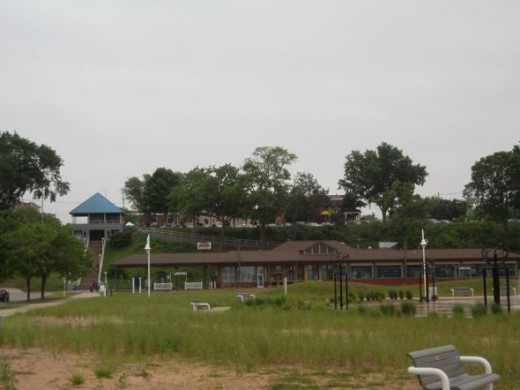 ---
ABOUT THE AUTHOR