Wallis Simpson's wedding dress. Not a fashion success.
In the nineteen thirties, when King Edward VIII gave up the throne of England for Mrs Wallis Simpson, many people just couldn't understand what this highly eligible bachelor saw in her. Many  still don't understand the attraction. In those days, and ever since, she has been described as a 'fashion icon'. There is little photographic evidence to support this.
The Duchess of Windsor's wedding dress
The outfit she wore when she was married was a typical example. Most women, after all, look better on their wedding day than they ever have before or ever will again. When the Windsor's wedding photographs were released it intensified the cries that had been on everyone's (especially women's) lips for month – 'what does he see in her?
The dress would actually have looked gorgeous – on someone else. Nineteen thirties fashions were fabulous (think Ginger Rogers in those old movies) and the dress was expensive and what we would today call 'designer'. But to me, and to many others, it was a fail.
Wallis Simpson, or the Duchess of Windsor as she became, achieved high rankings on the best-dressed list but many fashion experts couldn't see why. And the wedding dress is a typical example of a gorgeous outfit on the wrong woman. (Imagine it on the aforementioned Ginger Rogers!)
Here it is:
It has some wonderful details – such as the covered buttons on the bodice. But royal brides know that photographs of their wedding dresses will be preserved for posterity in addition, in this case, to being published all over the world at the time of the nuptials.
Couldn't she have taken just a bit more care in the selection of her outfit?
This dress makes the Duchess of Windsor appear to be bony, unfeminine and well, flat chested. With such wealth at her disposal, you'd think that a more flattering outfit could have been created for the event that put the seal on what was called 'the love story of the century'.
Those curious pleats at the bust-line baffle me completely and as for that hat — Wallis Simpson's head was disproportionally large for her body and the hat makes it seem even more so. It's almost as though the designer was trying to create a crown, as she had been denied the real thing.
Many fashion editors agree that the problem with the Duchess of Windsor's fashion sense was her insistence on wearing too much jewellery and the high (and rather odd) neckline of the dress is ruined by the brooch she is wearing.
The skirt of the dress, which may have looked fine on a bride with womanly curves, should be flowing whereas it appears almost to be a pair of culottes which gives a masculine look — surely a look that a bride wants to avoid on her wedding day.
The duchess famously said that 'no woman can be too rich or too thin'. But the outfit she wore at her wedding showed that actually it is possible to be too thin. And despite her extreme slenderness, you can discern a slight belly bulge, thanks to the fact that the dress simply doesn't suit her at all…..
The dowdy duchess
Wallis' sworn enemy was her sister-in-law, the Duchess of York (later Queen Elizabeth, consort to King George VI, the Duke of Windsor's brother).
Wallis often decried the Duchess of York's fashion sense, calling her 'the dowdy duchess'. But here's just one photograph of her.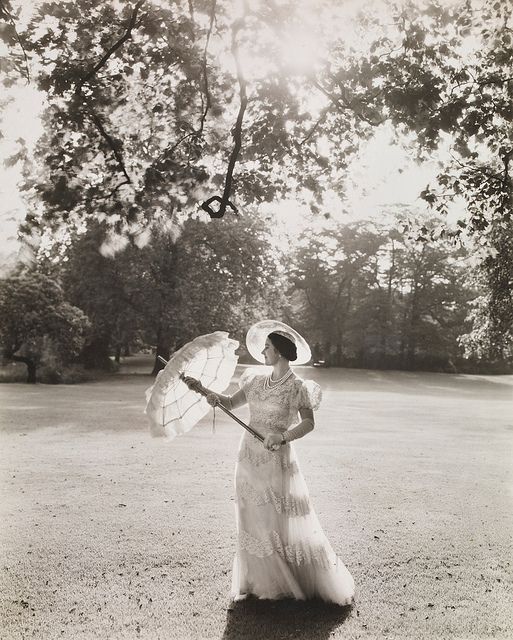 And that's not even a wedding dress. Dowdy? I think not.
As for the Duchess of York's daughter, who is now Queen Elizabeth II, she too is stylish without being ostentatious.
Wouldn't both Elizabeths' outfits have been better wedding gear for Wallis Simpson?
In 2017, the Duchess of Cambridge was photographed wearing a dress that looks as though it was inspired by the Wallis Simpson outfit. Far more successfully.
ABOUT THE AUTHOR