Black American soldiers in London in the Second World War.
During WW2, many American soldiers were stationed in London and there's one curious aspect of this that is very rarely mentioned in history books – the treatment of black American soldiers.
In the 1940s racial segregation was a fact of life in the USA but not in Britain. This caused various problems. These had been anticipated by Britain's foreign secretary, Anthony Eden who – in view of the different attitudes of Americans and English to black people – suggested to his American counterpart that sending black troops to the UK was inadvisable because of the variances in American attitudes. The American authorities disagreed.
Oliver Harvey, Eden's private secretary probably put this best when he explained that British people were accustomed to treating black people as equals but that this would probably cause problems with officers from the southern states of the U.S.A.
He was right. In October 1942 a black official of the Colonial Office was refused entry to a restaurant where he habitually dined. This was because new clients – American officers – had complained about a black person being admitted into the dining room.
The official line
This, and similar incidents, put officialdom into a quandary – what should their official line be? They refused to send out any official directions. Because the majority of Americans disapproved of white women consorting with black soldiers, a semi-official suggestion was that British women shouldn't entertain black American soldiers.
This had little or no effect because British women were attracted to G.I.s (they had plenty of money and extras such as nylons and chocolates, which helped) and black soldiers were seen as being somewhat exotic and desirable. They were a romantic novelty.
The only other suggestion from officialdom was for the British to observe how the black soldiers were treated by white Americans and emulate them. They didn't.
Learie Constantine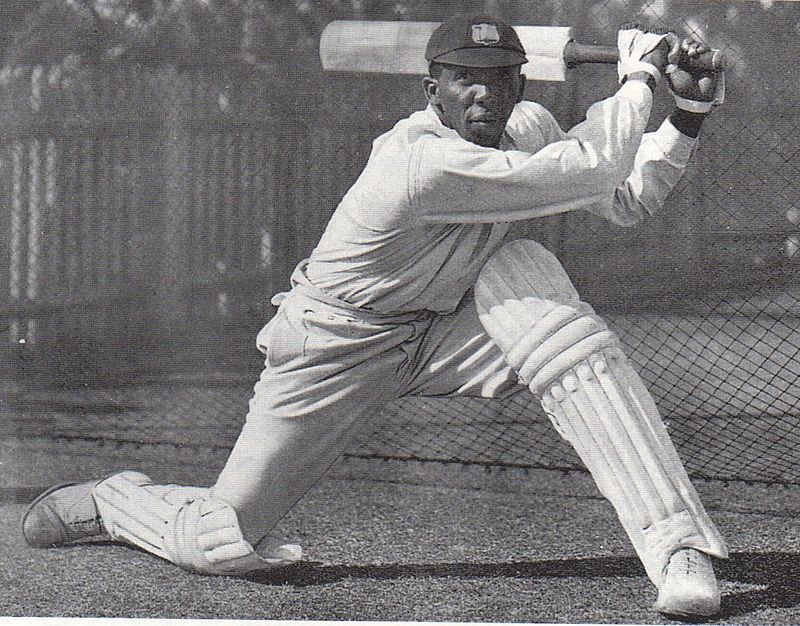 Constantine was a West Indian; a British subject who had lived and worked in the UK for a number of years. He was a famous cricketer and during the war he worked for the Ministry of Labour. He was later made a peer of the realm. In 1943, he booked rooms for himself, his wife and his daughter at the Imperial Hotel in London.
He was asked to leave the hotel because American military guests were objecting to his presence and were threatening to cancel their own reservations if the West Indian family remained.
Unused to such treatment, Constantine took the hotel to court and Mr Justice Birkett was clearly unimpressed with the hotel's behaviour. He found out that once the hotel's manageress discovered that the Constantines were black she had said "We are not going to have any niggers in this hotel. If he does not go by tomorrow morning his luggage will be put outside and the door locked."
Birkett fined the hotel and awarded compensation to the Constantines. He regretted the fact that these amounts couldn't be greater due to a technicality.
Other examples
There were plenty of other instances similar to this throughout London. Business proprietors, wanting to improve their wartime finances, often put the wishes of their white American customers before the interests of the minority.
A black sergeant was turned away from a dance hall even though he was in his Home Guard uniform because the premises were now frequented by Americans who objected to sharing their facilities with black people. A West Indian was assaulted by two white Marines In Lyons Corner House — the Marines using abusive language that would have caused them to be locked up today.
Events such as these infuriated the British public and it was eventually suggested that British black people should wear Union Jack armbands to distinguish them from the American black soldiers. British people who had been living in the UK peaceably for years were now being assaulted by our American allies simply because of their colour.
This idea did not become popular though.
A typical remark
A young American arrived in the UK and saw met a US military policeman in the street. The newcomer asked what it was like in Britain. The military policeman exclaimed with horror "The girls here walk out with niggers!"
ABOUT THE AUTHOR