When Fats Waller Met Al Capone.
Fats should have seen it coming. But playing at the Sherman House Hotel, in the swinging heart of Chicago's loop, he must have felt safe from the mob.
As the song goes, the joint was jumpin'. Fats was only 21 years old in '26 but he was already a big draw. He'd been making records for four years and was about to enter his first peak period.
His solo stride piano and pipe organ playing may have found him fans amongst record buyers but what got them flocking to the Sherman was his live schtick. He was polished, original, and wickedly satirical – and the crowds loved him for it. He generally had a bottle of Old Grand Dad Bourbon by his piano and he'd play all night if they'd let him.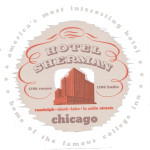 The Sherman House hotel was reputedly the biggest hotel west of New York City. It boasted 1600 guest rooms, a banquet hall seating to seat 2500, and fabulous new marble lobby – a firm favorite of  celebrities, tourists, and members of high society.
The Sherman was also one of the great jazz venues in the windy city. The hotel's College Inn restaurant established itself as one of the city's foremost jazz venues under the direction of bandleader Isham Jones. Jones broke with the old tradition of violin-based hotel performance , replacing his orchestra's waltz-oriented repertoire with new, jazz-inspired tunes. Duke Ellington would later record a live radio broadcast from the venue.
Meanwhile Al Capone was running his bootlegging empire from a small town west of the city called Cicero. Capone was not the first, or even the most powerful, organized crime boss in Chicago, but he'd arrived in town just as lucrative opportunities arrived. The organization was soon operating breweries, distilleries, and liquor distribution, all developed by his boss John Torrio, an associate from his old Brooklyn gang. Capone was his driver, bartender and enforcer and very soon became Torrio's chief assistant. When Torrio fled Chicago in 1925 Capone became the leading partner in the expanding organization.
Although based out west, Capone and the Sherman House Hotel were no strangers. It was at the newly expanded Sherman House in '26 that "Big" Bill Thompson, former mayor of Chicago, acted as a mediator in a 'peace conference' between Al Capone and Bugs Moran.
So how did Fats cross paths with Scarface?
The story goes that some of Capone's boys were out on the town,  and had already caused a ruckus by waving a machine gun around, causing total pandemonium. Waller ended up in the men's room and, petrified, had refused to come out until police arrived.
Later that night, when Fats left the hotel he found himself being bundled into a waiting limousine at gunpoint by four white men. The limo sped west to Cicero and the Hawthorn Inn. The men bundled him out of the car,and shoved a terrified Fats into the hotel lounge, where a big party was in progress.
It turned out to be a party thrown for Al Capone's birthday, and Fats Waller was a present to the boss from the boys. He was ordered to the piano and told to play.  Capone and his men showed their appreciation by filling his pockets with hundred dollar bills and plying him with champagne.
Once over the shock of his forced limo ride he had himself a fine time. Capone had treated him like a king. Waller showed up back at his lodgings hung over three days later, his pockets stuffed with thousands of dollars and with a newfound a taste for vintage champagne.
"You can get much farther with a kind word and a gun than you can with a kind word alone." Al Capone.
Capone's impact on the Chicago music world shouldn't be underestimated. Capone had always made sure his speakeasies employed live musicians and was responsible for bringing Chicago some of the finest musicians in the country. The great majority of these players were of African descent and soon-to-be-legendary black musicians were playing the white clubs of south and west Chicago. Jelly Roll Morton, Louis Armstrong, King Oliver, Duke Ellington, Milt Hinton, Lionel Hampton all played Cicero's Cotton Club at some point.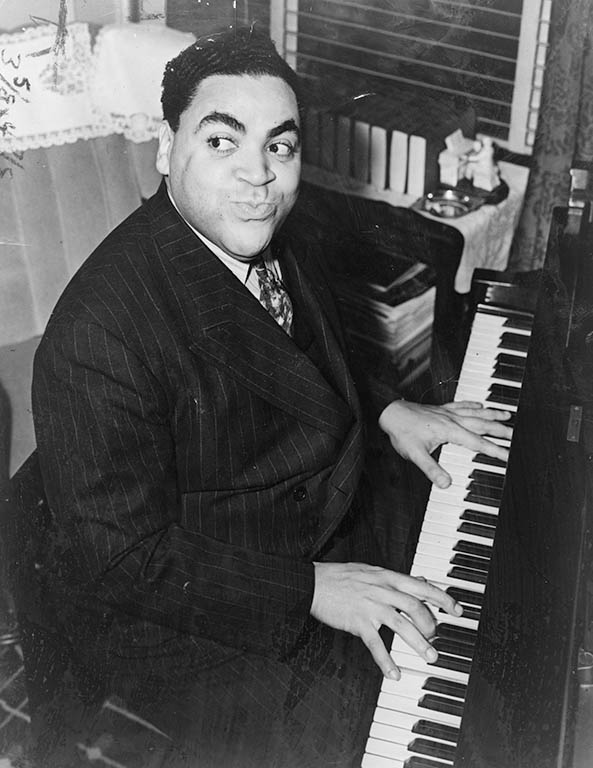 ABOUT THE AUTHOR