Who murdered Elsie Frost?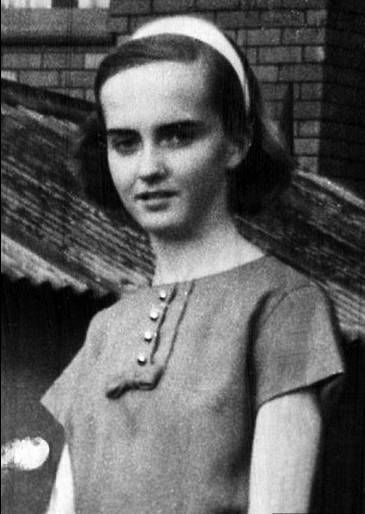 Elsie was fourteen when she was brutally murdered in 1965. This took place in Wakefield, Yorkshire.
Although a man was arrested for her murder, he was released and in 2015, her brother and sister,Colin and Anne, found that they were denied access to the police files.
In fact, the files have been locked until 2060. You can read the details here.
If Colin and Anne have the good fortune to be alive in 2060, they will be 101 and 113 respectively.
May 2015
Anne had contacted the BBC in London who were helping her and Colin to find out more. The BBC arranged for them to meet Detective Chief Inspector Paul Fountain of the West Yorkshire police. He is in charge of the Cold Case Unit – which as its name suggests, reviews serious crimes that have not been solved.
DCI Fountain had reviewed the murder of Elsie Frost. He had seen 'most' of the secret files. Although he had not had access to them all, he says that he had the majority, especially the many witness statements. These had been studied by his team. He explained that at the time of the murder, there were ninety two detectives assigned to the case so there was plenty for the reviewing officers to plough through.
However, these investigations showed up nothing new. The only hope they would have would be if they were able to use modern forensic methods. This is often done when dealing with historic cases.
But no evidence of this type had survived
After the inquest, the majority of the clothes that Elsie had been wearing were returned to her parents. The files also contained a handwritten note from her father instructing the police to destroy any other items of Elsie's that they might have.
Forensic science was rather primitive in those days and no-one realised that today, murderers can leave valuable clues in the form of their DNA on their victims' clothing. Was it possible that there was evidence from the case in the Forensic Archives and Laboratory at Wetherby, a few miles away from Leeds? The detective inspector decided to find out.
But the Wetherby archive had been subjected to an arson attack some years previously and there was no forensic evidence there relating to the Elsie Frost case.
He said that he was very willing to renew a campaign via the media to ask people to come forward if they knew anything about the 1965 murder. Although he was doubtful that this would prove fruitful after fifty years, he claimed that there was always the possibility that someone at the time withheld evidence because they were scared of coming forward. Or it may be that they didn't speak up at the time because of a sense of loyalty to another person – allegiances can change over a period of fifty years.
Is it possible that Colin and Anne will now discover the truth?
They are hoping that this new campaign will lead to a breakthrough. They are not looking for retribution although as they say, knowing who did it is important. They want to know why their innocent sister was so cruelly murdered.
---
ABOUT THE AUTHOR