Joseph Gulesserian's New Release:
Newspaper Boys Always Deliver: A Personal Journey into Pop and Technological Change in the last Fifty Years.
We are pleased to present an article written by Joseph Gulesserian.  He is currently on a virtual book tour with his new book, released in January 2016.  You can see his full schedule of stops here at his author page on iRead Book Tours.
If you missed our review from a couple of days ago, you can find it right here.
The Future of Tomorrow
by Joseph Gulesserian
In my book, "Newspaper Boys Always Deliver", I state that we are now in the grasp of the Third Industrial Revolution, which will make cities smart and energy renewable, much different than the fossil fuels we see today. As the electric car or fuel cells become the new choice for transportation energy, we will see world systems, including power plants, connected by the Internet. Jeremy Rifkin discusses some of this in length, where he proposes the five pillars of the Third Industrial Revolution, in his book of the same title.
Little things, like timed traffic lights will soon be gone, since these traffic lights will be controlled by the smart technology of modern traffic flow that Google traffic and the likes provide. The gasoline engine's time will soon come to an abrupt end when it finds itself replaced, much like when it substituted the horse and replaced it in the early part of the 20th century.
One day we will realize that fossil fuels were an economically inefficient and antiquated way to distribute energy. Museums as commercial artifacts will act as stark reminders on how we destroyed our ecology and sent our young to fight, in what will one day be referred to as the "oil wars". New ecological choices in energy will be met by greedy, ineffective and bloated governments, who will try to find new ways of economic oppression by taxing energy, while defying the tenets of economic freedom.
Governments will not save the middle class, as they try to perpetuate their plutocracy, and for those who will still believe that governments can right wrongs, they do so at their own peril, as they might end up on the wrong side of history.
The factory of the future will be minus the greasy overalls, as easy-to-implement industrial robots will run the plant with twenty technically trained people in the office, and two people on the plant floor.
Scanning machines to diagnose our health, which was first introduced to our imagination in 1966, by Dr. Leonard McCoy, in the original Star Trek series, will soon become reality. As a result of all this and more, surgical robots will be doing many operating procedures, with more consistency and preciseness.
Software technology will advance us into artificial intelligence, where computers will emulate human decision-making patterns. Eventually, artificial intelligence might see itself as more stable than humans, and could possibly take us out. But there's no need to worry; it will be nothing more than a contest between control freaks, one stable and the other not.
One day, and not that far off, we will be colonizing planets and building large space stations, with each one having a new philosophy that like-minded people can live on in relative peace, as opposed to the unsustainable confrontational existence we have on Earth.
In the twentieth century, from our imaginations to reality, we discarded the horse, flew gracefully with the birds, harnessed the power of the atom, and on that storied July night in 1969, greeted the stars.
But for the human race, this is not enough, because someplace in our imagination, a mother cradles the next Henry Ford, in someone's garage the next Bill Gates, Steve Jobs and Elon Musk dreams, and the next Thomas Edison tinkers, as they first dream, and then create the "future of tomorrow"!
Book Description for Newspaper Boys Always Deliver:
A Personal Journey into Pop and Technological change in the last Fifty Years.
In Newspaper Boys Always Deliver, Gulesserian takes us on a captivating adventure by combining personal essays and historical insights for an enlightening look at how we got here, and the earlier inventions that paved the way for current cutting-edge technologies. While exploring pop-culture trends, unexpected impacts, and memorable moments in time, this collection of thought-provoking and humorous reflections paints a fascinating picture of the changes half a century can bring—and its implications for what could be just around the corner.
In just fifty years, Western culture has gone from culture to techno-culture—from the swinging sixties to rap, encyclopedia to Wikipedia, slide rule to artificial intelligence.
Newspaper Boys Always Deliver, shares a personal journey of how we got here, in a Book that delivers an eclectic plethora of knowledge, controversy and humorous entertainment in a newspaper format.
Buy the book here:   Amazon   Barnes and Noble
Author's Bio: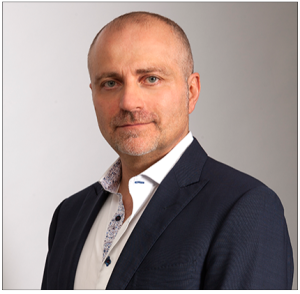 Joseph Gulesserian came of age during the seventies, and was exposed to many changing technologies with a career that has ranged from metallurgic to manufacturing, from business equipment to information technology, and brand creation.
After earning his MBA, he taught Corporate Finance, Marketing and Statistics as an adjunct professor at Toronto colleges, and in 2000 established a Toronto-based company that designs and produces health and beauty brands for both domestic and international markets.
​Currently, Gulesserian lives in Toronto with his wife.
Connect with the author:  Website   Facebook   Instagram
ABOUT THE AUTHOR